One primary concern of nonprofit organizations is budget. There's not always a lot of money to dedicate to comprehensive marketing campaigns. But, these organizations are uniquely positioned to benefit from email marketing thanks to its comparatively low cost.
And, nonprofit emails are proven to have an impressive open rate when put side-by-side with other industries—a whopping 25 percent. Despite these advantages, these entities are faced with a number of challenges that may not impede B2B or B2C companies.
A biggie? Retention. Nonprofits are routinely tasked with acquisition efforts, but when time, budget, and resources are fueled into acquisition only, retention suffers. This is where nonprofit organizations can take a page out of for-profit companies' playbooks. Data shows that existing customers are the most valuable targets. If nonprofits can strategize to nurture their existing members, alongside acquisition efforts, the retention challenge becomes less of a battle.

Here are five factors to keep in mind when designing your email marketing campaigns.
1) Deliver Varied Content That's Not "All About the Benjamins"
It's no secret… nonprofits need donations. But, your email marketing shouldn't only be used for soliciting money. Use this channel as a conduit for education and entertainment. Share stories of success or community involvement. Be a source of help, not hustle. If your content is relevant, and valuable, it will be welcomed on a regular basis.
2) Know That Not Everyone Has the Same Interests
Digital audiences are smart, and they're savvy. If you're not delivering content that feeds their interests, it's easy enough for them to tune you out (or worse, unsubscribe).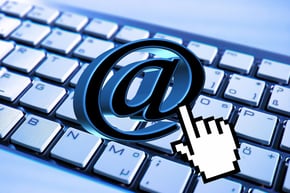 The great thing about digital marketing is that data goes a long way in informing strategy by identifying varying segments. Analyze website traffic to understand which topics your visitors frequent. If you present a form during sign-up, you can segment audiences based on that information as well.

3) Be Conscious of Important Dates & Events
The life cycle of a nonprofit member is fairly standard, based on renewal periods. While it's important to deploy content throughout the life cycle, you can optimize retention by paying close attention to certain markers. A few months out from renewal, enrich members' loyalty by reinforcing the good work your organization is doing and why they are such an integral part of that work. Warm fuzzies can be very effective. If you're putting on an event, make sure you target members who will find it to be a rewarding or worthwhile part of their experience as a member. Or, if it's the end of the year, you might focus on charitable giving for tax benefits.
4) Don't Hesitate to Automate
"Data shows that existing customers are the most valuable targets."
Certain aspects of email marketing require a very hands-on approach. We haven't quite gotten to the point where robots can design creative or write copy. But, automation can be very helpful in some areas. Set up an email workflow that defines what happens when someone joins the email list, downloads a free ebook, or signs up for a webinar. Automation is particularly useful in actions that require a "next step."


5) Do It Better The Next Time

Even if your email marketing analytics show that you're getting the job done, there's always room for improvement. Again, data is your best informative tool, so test, test, test. Subject lines, CTAs, email copy, offers—these should all be A/B tested for effectiveness. If one element isn't performing as well as you'd hoped, it can easily be tweaked (and then tested again). The goal is to always be making an impact, which further fosters engagement.

Achieve a Healthy Balance Between Acquisition & Retention

All nonprofits will lose members, but acquisition shouldn't have to bear the burden when that happens. Remember, you've already successfully convinced your current members of the worthiness of your cause. By nurturing those existing relationships, you'll be able to maintain a healthy balance between acquisition and retention.