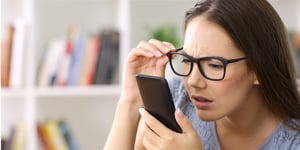 We've all been there. You open an email on your smartphone and it displays so poorly you get frustrated and tap "delete." The malfunction can be a button that doesn't work, email copy that's cut off because it's too wide for the screen, or words so small you'd need a magnifying glass to read them.
No matter the issue, that deleted email is a missed opportunity for engagement, a lost potential sale, or a failed chance to delight a current customer. Worse yet, that delete could be followed by an unsubscribe; an unintentional lost chance to connect with that person ever again.
This is why avoiding rendering issues is so crucial to your email marketing campaign.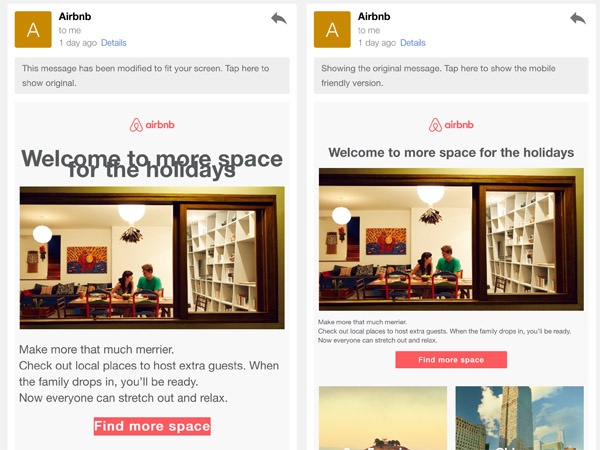 Reasons for Rendering Issues
Five components influence how an email renders for the end user.
A deleted email is a missed opportunity for engagement; a lost potential sale
Email marketing platform (aka email service provider or ESP):

The email marketing platform

you

use to send emails can alter the original email code by stripping parts of it or by adding tracking pixels and trackable links, which can affect how an email is ultimately displayed.

The user's operating system:

The operating system in a user's device

, whether

a desktop, tablet, or phone, influences how your email client (the app used to read your email) interprets a coded email.

Email clients:

Email clients are the applications we use to read email. These can be software programs

used

specifically to read email or they can be browser-based, like us

ing

Chrome to log into your Gmail account. All email clients interpret incoming emails slightly differently. All browsers do too

.

S

o, the same email

(e.g.

a Gmail message

)

renders

uniquely

when viewed through Chrome v

ersus

Firefox v

ersus

the browser on your tablet.

Screen sizes:

This is the most obvious, and the one easiest to understand. An email rendered on a

four

-inch screen must, by necessity, look different than one displayed on a 15-inch monitor.

Images enabled/blocked

: Email clients allow for image blocking. This is either automatic if the email comes from an unknown source or because the user chooses to disable image downloads.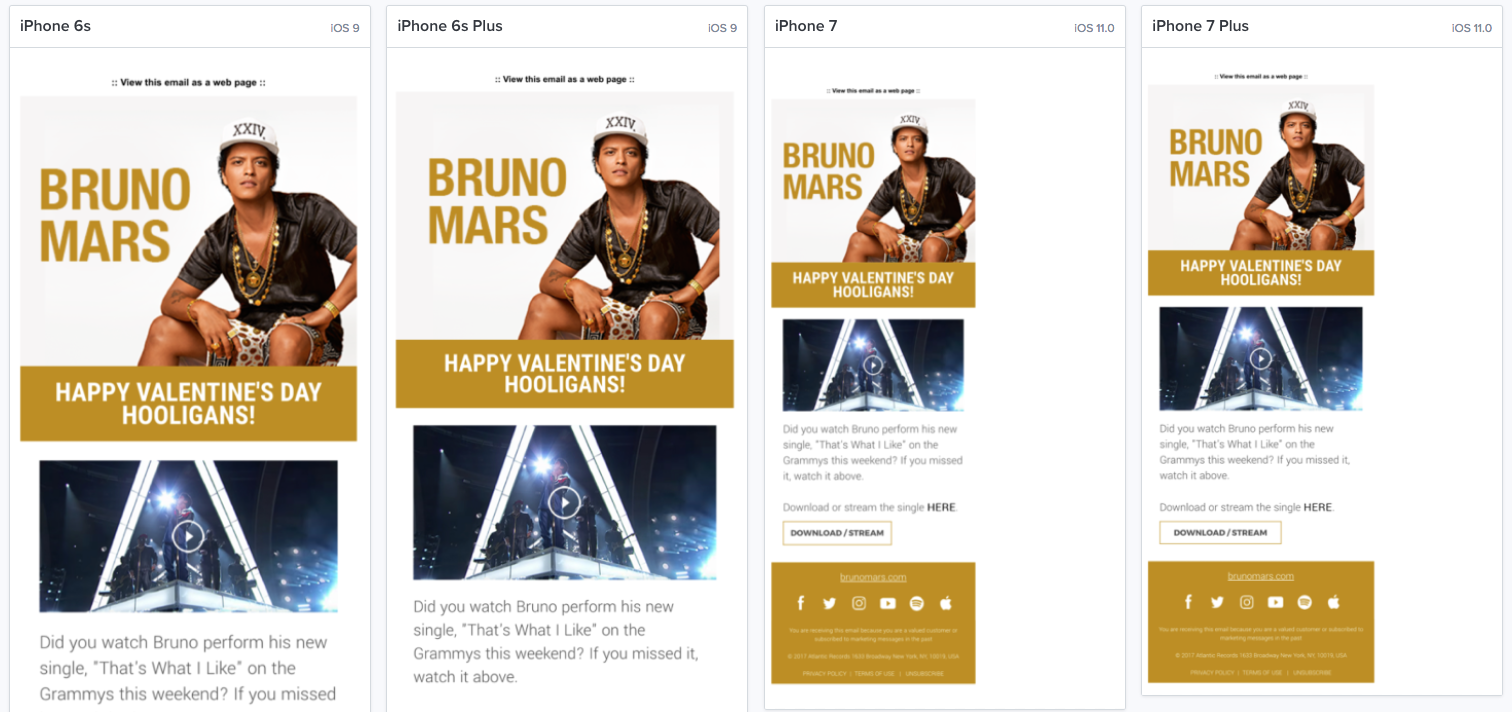 In a 2017 article, Chad White, Research Director at Litmus, did some conservative math to calculate how many possible permutations exist for rendering one single email. Taking into consideration all the factors outlined above, "every email that marketers send has approximately 15,000 potential renderings."
I don't know about you, but to me, that number is daunting.
How to Send a Near-Perfect Email, Every Time
Given all the potential pitfalls, how can you prevent rendering issues with your email marketing? This is part of the checklist I follow.
Check for typos.

This isn't necessarily a rendering issue

, but it does impact readability

.

H

ave

another set of eyes

give

final

looks

once

the email is

coded. Another proofreading trick is to read the message backwards, last word to first.

Check your links.

Most marketing emails have links that send readers down a path

you've

prepared for them. Check

to ensure all links work, whether

CTAs, headlines, or images. If you're using tracking URLs, make sure you're using the correct ones.

Images

.

Again

, not all

recipients

will see your email images. What does your email look like without them? Will the re

ader

get the message you're trying to convey? Also, not all people using email are sighted. Make sure your image has descriptive alternative text,

which will

allow mechanical readers to describe the image for those who are using assistive technologies.

Test, test, test.

The larger ESPs allow you to do render testing for a variety of device sizes, operating systems, and email clients. If the ESP you're using doesn't have this service, there are other available tools

such as

Litmus

and

Email On Acid

.

Be kind to yourself.

The thought of hitting "send" on an email message that's going out to hundreds, possibly thousands, of people can be paralyzing. No matter how

exacting you are,

you'll make mistakes

. Subscribe to a diverse variety of promotional emails so you can see what other email marketing professionals are doing—both right and wrong.
Take a deep breath, triple check your pre-flight list, hit send, and enjoy the ride.