Repetition is the most underutilized asset a brand can have. As a business owner, I've had to remind myself of this truth from time to time… to be honest, we all get a bit tired of hearing our own voice.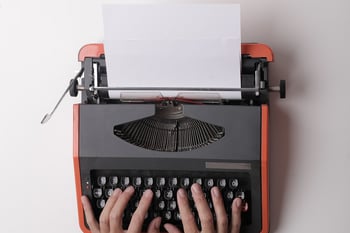 I know it's hard to believe that repetition is your friend. It feels lazy. It's hard to admit—despite data from your open rates—that not everyone is reading all your hard-won content. And, as the creator of this content, you may be just plain sick and tired of saying the same thing over and over and over…
But, as long as you've clearly determined what matters to your audience, repetition done right can reinforce your value, your brand voice, your solution.
The question is, then, how can we create diversity in our messaging without being downright annoying. How can a single messaging platform continue to engage and inspire, even if someone's seen it once, twice, three times?
Because it helps you avoid reinventing the wheel, especially when it comes to:
lead generation, and
lead nurturing.
However, there's one critical caveat: you can use the same content in lead generation as you do in lead nurturing, as long as your messaging and your marketing automation know the difference.
Content's Role Along the Buyer Journey
All of your content needs to answer the questions you know your prospects have when they're making a buying decision about your product or service. Those prospects will also have objections—to taking action, to spending money.
But, that's the perfect opportunity to address those objections (and share your brand's voice) in the content you provide. The key is differentiating how content is used to inspire people where they are on the buyer journey.
An example: A suspect became a prospect because she engaged with your brand by accessing a piece of your content. Now you know something about her and can follow up with relevant messaging and outreach.
"How can we create diversity in our messaging without being downright annoying?"
That same piece of content can also be a step along the nurture phase of the journey, not just at the top of the funnel (presuming they haven't received it yet—this requires some automation and tracking).
There's so much more to delve into on this subject, but I'll let this strategy video do the talking.
And, if your company needs a more DEFINED marketing strategy for growth, here are some resources to help: