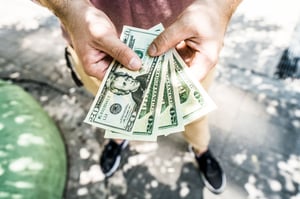 Did you know Gen-Xers account for about 25 percent of the population but control 31 percent of total U.S. income? That's some serious spending power.
Knowing what I know about this cohort, that statistic makes me stand up and shout: Let's stop treating Gen X as the middle child of marketers!
(Apologies to all the middle children out there. I'm on your side!)
Why Underestimating Gen-Xers is a Mistake
Part of the trouble is that marketers view this group as "small" and thus less lucrative from a buying perspective. It's just not true.
We've been studying Gen X opportunities for the health and wellness industry, and we see real growth potential. In one of my previous blogs, I discussed a specific healthcare sector that could connect with Gen-Xers: physical therapy and rehab clinics. The logic is founded in the unique characteristics of Gen-Xers, specifically their desire to keep doing the activities they love—and avoiding the potential disruption of tennis elbow, bum knees, and torn Achilles.
We see real growth potential..
PT is just the tip of the iceberg. Other specialties in the health and wellness arena are attractive to a Gen X focus as well, from integrative or natural therapies (like cannabis) to mental health.
From there, we're exploring beyond the healthcare sphere into financial services, hospitality, and technology (e.g. app development).
Making Room for Gen X
I know Millennials are taking up all the air in the room, and the Boomers and Zoomers each have their own sales draw, but it's time to drill down on product and service offerings that serve the unique mindset of this generation.
PT is just the tip of the iceberg.
If you haven't considered this marketing angle, you might be surprised what opportunities you'll uncover by honing in on your business from a Gen X perspective.