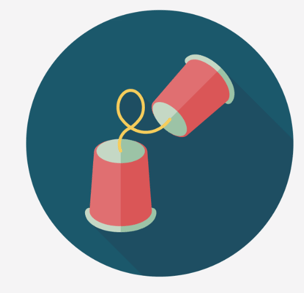 When the conversation turns to social media, it helps to ask: Why? For whom? To what end? What is its role in the mix?
There are many ways to use the power of social networks for business. Today, we want to focus on an underused but very powerful strategy: social listening.
Listening for online consumer insights is a very powerful social media marketing strategy that can have a positive impact on your company's bottom line.
Here's how:
Social media insights: the jewel in the crown
We begin with two of our bedrock principles: the consumer is King - or, Queen - and consumer insights are often the jewel in the crown.
Recently, an article about SAP and its real time social media listening solution had our attention.
In case you missed it, this article shared how marketers from large consumer products corporations use social media to mine consumer preferences. This has influenced everything from line extension decisions to new product development and import strategies.
Does this social media practice have relevance for smaller, growing businesses and mid market companies? The answer is YES.
Mining your online community for insights
Social media listening -- or "mining" -- offers the SMB and mid market company a tremendous opportunity. Social media is a potential treasure trove of information about your customer, which you can mine for insights, even as you build relationships that last.
Think of yourself as a Facebook viewer. Think of when you're just running through the boatloads of postings just because you missed checking in for two days. What makes you stop scrolling?
Beyond those few hundred of your closest friends, it's the post with which you connect personally that makes you read further.
Coffee, Cats, LOL: Social listening to support a business growth strategy
As an example, take coffee. I'm a bit of an addict. I don't drink it all day, but I cannot survive past 7 a.m. without it. And I'm picky, critical, loyal and definitely have an opinion. So when I see something from one of my favorite coffee companies - particularly when they're asking me what I think - I take the time to answer.
Can your business compete with friend updates and cat videos? No, it can't.
But in between the cat videos and LOL's, powerful social media insights abound. If we simply listen, the upside to this strategy is useful in many practical ways:
A company like Frito-Lay can use online consumer opinion to drive flavor line extensions, since the fragmented snack category depends upon news and taste affinities.
Kohl's can ask its Facebook fans to suggest sale items before the back to school season, a critical shopping season among its demographic, and it uses the data to make smarter buying decisions.
These larger companies can afford to invest in social media mining in an attempt to see what's around the corner. Particularly for low margin businesses, getting a leg up can mean the difference between leading or following a trend.

But what about your company?
Here's how to gather information from social channels to support a business growth strategy.
Listening for insight: Mid market company examples
For a growing company like yours, the first dollar may not be allocated to social media mining, but the practice of "listening" to customer and industry networking chatter is a good defensive move. If your business is in trouble, social media serves as a strategic offense if you're hungry for ideas that gel with your business growth initiatives.
One company overheard a conversation in a forum about a "pain point". 136 comments later, they realized this was the new product insight -- and growth initiative -- they had been looking for. They developed a content plan around this new topic; after a few blogs, the company shot to the top of the search rankings for a term they weren't even tracking prior to this. Sales followed.
For other businesses, much of the "listening" is defensive by way of reviews and complaints posted online.

In any category, mining commentary in an area of expertise can provide content ideas for blogs and social media posts that will help with search engine optimization, community building, and awareness.
Bottom line: Develop a listening strategy is a smart marketing strategy that pays
So here's the bottom line for growing businesses.
Even if you aren't in a position to purchase a data mining app that a larger enterprise would, you can still assign a staff member to scour your relevant online networks to see what's newsworthy.
This information can be channeled to whoever is writing your blog and managing your own social network postings. It's a practice well worth considering, and one that helps ease the effort it takes to create content.
In our experience, the payback is much greater than you anticipate.
Ready to create a social listening success story for your business? Schedule your Whiteboard Consultation today!