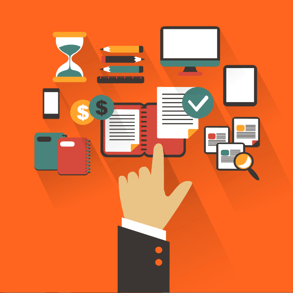 Does your website earn its keep? Is it working for you, in terms of attracting new customers and growing sales?
When it comes to planning a business website upgrade, it can be overwhelming. How to distinguish which traits are nice to have, and which are essential?
There are many options, when upgrading from a "first generation" website that just sits there, to creating a truly effective sales tool.
Read on to learn what the best lead generation websites have in common, and how your website can start to earn it's keep.
What great lead generation websites have in common
If you're starting to consider a website upgrade, here are 6 key questions to consider:
Does every website page have a purpose, a message that is meaningful to your ideal prospects, and a means for lead conversion?


Do you have a good way to measure web traffic and leads generated

over a specific period of time, and optimize the features that need improvement?




Are increases in social media activity having a noticeable impact on your website traffic and leads?


Does your company website have a business blog with consistent additions of fresh, targeted content? Is there an easy means to

distribute that content on the social platform?




Does your site have a form or call-to-action on every page in order to engage the right people with information they find valuable?


Does your CRM system turn outbound (aka, uninvited) activity into lead generation fuel?
If your company's website doesn't have the six capabilities mentioned above, then your website is essentially a digital business card and it may be time for an upgrade.
10 steps before you upgrade your website
Before you allocate precious marketing resources that might be better deployed elsewhere, don't just run out and engage a web design firm. First, see if your existing website can be adjusted to fulfill lead generation website best practices.
Considering the affordable digital technologies available to SMB's and mid market companies, a fix may be simpler than you think. For a web design checklist, download our free resource, "10 Step Checklist for Your Website Redesign", to identify exactly where to focus your website improvement efforts.
Websites should work for a living, or at least pay their own hosting fees!
Consider making 2018 the year of a digital makeover and better results. For help assessing and improving online performance, read the e-book or contact us for a free Whiteboard Consultation.