One of my favorite podcasts is How Do We Fix It?, hosted by Richard Davies and Jim Miegs. It reeks of nuance, alternate views, reason, and charm.
I recently listened to an episode with Alison Schrager, who has looked at how risk is managed across circumstances and environments. Some of her conclusions from her book, An Economist Walks Into a Brothel: And Other Unexpected Places to Learn About Risk, really moved me.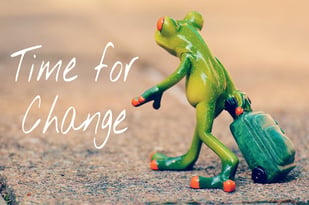 As an economist, Schrager explained risk in Wall Street terminology, but applied that terminology to a variety of industries.
The book covered horse racing, extreme surfing, the paparazzi, and even brothels.
In each example, the underlying theme was:
People take risks to get what they want out of life. You're never going to get anywhere without taking some risks. But, when you take a risk, the more you want something, the better chance things have of working out. The more you want something, the better chance that a risk yields the conclusion you hoped for.
That thinking can come with a cost. Schrager shares the story of David Bowie, who swam against the traditional musician's route of taking a large advance upfront, sacrificing rights to future royalties. Instead, he accepted a smaller advance so he could retain those royalties. Fortunately for him, his risk paid off (he is Bowie, after all). Not every musician who takes that risk reaps the rewards. In fact, very few do.
A second case Schrager cites is the horse-racing/horse-breeding scene, where a significant investment often results in little or no payoff. And still another, sex workers who are willing to hand over 50 percent of their earnings to a brothel because risk of violence or arrest is eliminated.
How do you know if the risks you're taking, from a marketing perspective, make good financial sense?
Creating an Appetite for Risk
In marketing, companies often try new things but approach them the same way. In content marketing, we've created volumes of blog content, distributing it through social channels for reach and to improve SEO. It's been a huge win, frankly; and has really put them on the map in a competitive industry. Given this success, there's risk in shifting to alternative channels to reach new audiences--or old audiences in a new way. And, there is a cost to doing something incremental, as well as an opportunity cost in pivoting from the old reliable.
"You're never going to get anywhere without taking some risks."
We need time to evaluate the opportunity cost of shifting to the unknown without good data on the impact of giving up the standard course. No one said risk was easy.
Partnerships are a good example. Expanding our audience to partner with seemingly competitive companies that serve similar clients in a way seemed risky to us. But low and behold, it's proven to elevate our services, expand our reach, and create new opportunities. This has improved our internal company culture, broadened our own expertise, and shortened our timetables. And of course, it's made us more courageous and, therefore, has expanded our own appetite for risk.
And, in today's competitive market—whether you're in the B2B or B2C space—taking some carefully considered risks can open doors and generate growth opportunities that seemed outside our standard frame of reference.
Which Risks Are You Willing to Take?
Schrager says risk is managed similarly by surfers, musicians, investors—and, I dare say, entrepreneurs. Building risk into a business plan can lead to counter-intuitive decisions that may in fact contribute heartily to business outcomes, as it has for us.
Later in his life, as the online streaming entities took over, Bowie once again exhibited his financial savvy when he sold his royalties for a ten-year period (what's known as "Bowie Bonds"). His forethought at a very young age, and the risks he took, were rewarded with the opportunity to use the $55 million payout to purchase recordings of his music owned by his former manager. That was worth it to him.
The question is, what is it you really want--and how much risk can you take to get it?