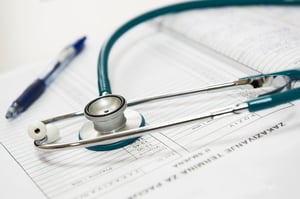 As we know, physicians hold the golden ring: the referral or endorsement of health-related products and services.
On paper, it looks like we have to jump through a lot of hoops to reach referring docs who might send patients to physical therapy, weight loss, wound care, or diabetes locations to get the care they need. But, physicians are people too, and you can often reach them with integrated marketing tactics without duplicating spend, or devising physician-only messaging.
Of course, in order to provide physician education, you must share relevant, high-value medical content. However, when it comes to referrals, focusing on patient outcomes is just as important to your "B" (docs) as it is to your "C" (consumers).
Patients often seek endorsement from a physician: Is this--or is this not--a good idea for my health or healing? If your referring docs don't know--or trust--your brand, how can they validate a patient choice if they're unaware of your product or service?
Recently, we conducted research in the physical therapy sector and discovered lucrative business opportunities by reaching an audience that understands the value of preventative care.
"You must share relevant, high-value medical content."
Building physician and consumer awareness around the concept of proactive PT not only facilitates physician engagement and patient education, but encourages both to communicate with one another, ultimately promoting business growth.
We've also seen success with paid social media campaigns on Facebook, targeting both patients/consumers and physicians: same brand message builds awareness and informs--and doesn't require an expenditure of budget and resources that could be used elsewhere. It's a solution that works for all.
Check out our PT research here.