Why do I ask this question?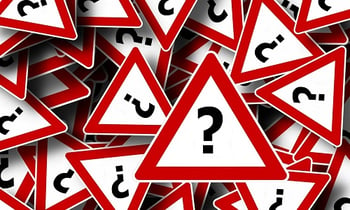 Because it's hard to commit to something you don't believe in. Even a hint of doubt can put chinks in the armor of your bigger aspirations.
So, what's standing in the way?


Top Reasons for "Disbelief"
As business leaders, when we think about spending money on marketing there are real frustrations.
We're not *entirely* convinced that a marketing investment will deliver the returns it promised to us.
We recognize there's real financial risk to investing dollars in marketing.
We're afraid that it is nearly impossible to break through the noisy marketing landscape at a reasonable cost.
And, we know we don't have enough resources to do everything we WANT to do.
Then... What happens as we're evaluating our P&L, our staffing needs, our tech dev budget?
We become fearful and resistant. Afraid that we're going to waste valuable resources on marketing—resources that we could use somewhere else in our business.
But, we also know we need business growth… now.
How to Get the Results You Want
At the core of all of this is one thing: cash. That fact cannot be discounted. You have a responsibility to spend responsibly.
But, if you have a marketing budget that's actually allocated to the right places, you'll get the results you want.
To learn more about how to...
Build a marketing plan you can *truly* believe in
Measure and track and learn from that plan
Know exactly what marketing works best for your business
...take a look at this strategy overview.
And, If your company needs a more defined marketing strategy for growth, here are some resources to help:
"You have a responsibility to spend responsibly."