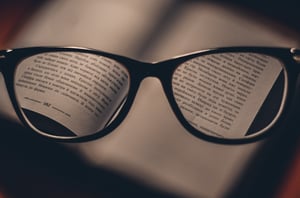 The underlying thread of the StoryBrand framework is to "clarify your message" and create content that compels your audience to take action--instead of wasting time and money on unclear messaging that falls flat.
Seems like a universal goal for all sizes and types of companies, yet I've heard from many that StoryBrand is just appropriate for small companies.
Indeed, companies with deep product and solution offerings cannot craft an entire website-- or all elements of a communications plan--based on one messaging platform.
For example, if a brand serves B2C and B2C audiences, we'd have to acknowledge the differences in personas, problems, and offers for engagement required.
Same, if a company supports multiple products or solutions under its umbrella.
Let's say, an awareness strategy for a new product introduction needs to coexist with lead nurturing for an existing product line, how can the StoryBrand framework support both?
"No, you can't bundle everything under one brandscript."
No, you can't bundle everything under one brand script; however, a distinct StoryBrand framework can be deployed against each strategy to drive the desired action. In fact, it's critical to drill down on the differences in order to create marketing that's pointed directly at the goal for each.
So, back to the question at hand... I'd have to disagree. No matter the size of your company or the industry in which you operate, the StoryBrand framework can help you declutter messaging, better connect with your audience, and ultimately grow your business.