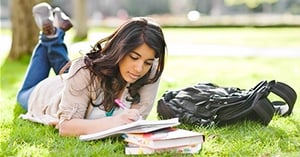 One of the things I love most about my work at White Space—and the jobs I've held in the past—is the opportunity to constantly learn. Next week, I'm fortunate to be able to take that learning potential to the next level, when I'll join more than 20,000 other professionals at the INBOUND 2018 conference in Boston.
Here are a few of the sessions I'm excited to check out.
Problem Centric Selling: Why No One Gives a Shit About You or Your Company
I'm always thinking of different ways to create sales and marketing messaging that will resonate with our audience. The age-old customer perspective of WIIFM (what's in it for me) has lost its intention when it comes to marketing messaging. Too often brands focus too much on their own product or service; they've become "company-centric" instead of truly understanding the buyer's perspective and viewing it as "what's in it for them." That is the key to capturing their attention and ultimately getting more qualified leads.
How You Can Elevate Your Business Using Compelling Storytelling
People love stories
As a journalist, storytelling came naturally to me. Writing a feature for a newspaper was just that: telling a story. It became even easier when the topic was something that pulled at the reader's heartstrings, whether joyful or tragic.
It's more difficult to create that narrative when selling a product or service. I try to keep these points top of mind when storytelling with my marketing hat on:
By nature, humans are social, emotional creatures. When we listen to a story, we find ourselves reacting—and relating—in different ways.

People love stories. A figurative "sitting around the campfire" provides an opportunity to connect, unite, or feel something on an intimate level that sparks engagement.

Stories encourage engagement and build trust. When your story resonates with prospects or customers, they come back for more.
The Neuroscience of Engagement
Audience engagement is the ultimate goal, particularly in marketing (whether inbound or outbound). It's a goal I'm forever aware of as I create blogs, ebooks, one-pagers, infographics, eblasts—all those marketing assets we hope will hit home runs. What is it, exactly, that will grab the reader's attention? Or, more importantly, keep it? We may not be giving enough weight in efforts to maintain the audience's engagement, even if providing plenty of stimulation. I'm intrigued about presenter (and cognitive neuroscientist) Carmen Simon's work on the psychology of boredom and defining engagement from a scientific perspective.
Is the Keyword Dead? The New Role of Intent in SEO and Content Marketing Success
Is the keyword completely kaput?
Ah, the ongoing debate of the importance of keywords. I know that an SEO strategy should focus on more than just keywords, but is this approach completely kaput? It's hard to tell, because SEO strategies are constantly evolving. I'm intrigued to learn more about the distinct difference between intent-driven and keyword-focused strategies—as well as how to use them both for a more sophisticated SEO methodology.
Contagious Content: 7 Keys to Creating Content That Dramatically Moves the Sales and Marketing Needle
How can we make our content stand out, amidst all the competing noise? Of course, there's not one answer to this question; no magic bullet that guarantees overall company growth. A key ingredient, though, is understanding the buyer's psychology and matching that with "contagious content." I'm most looking forward to the case studies in this session and hoping for some insight on what led to their respective successes.
There's no better time to dust off my notepads and go into this conference with my "student cap" on, especially as we will very shortly dive into 2019 planning. I'll be sure to share an update on everything I learn, so stay tuned for more blogs to come.