You spent the money. You invested the time. All those meetings with strategy experts; the brainstorming sessions that felt really amazing, and revolutionary, and even radical at the time. Then, you arrived at...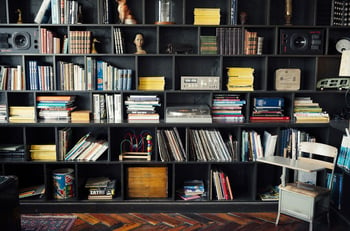 ...a marketing strategy that is encapsulated in a big, beautiful binder sitting on an office shelf—or on your virtual Dropbox "shelf"—collecting dust.
It's no wonder CEOs, business owners, and other business leaders question the value of strategy.
Strategy Action vs. Non-Action
This happens. To be honest, it is more common than not. And, it's one of the primary reasons why marketing strategy gets a bad rap.
A key observation I've witnessed in the business leaders I've been in conversations with is the perception that strategy is a whole lot of blah, blah, blah. When the blah, blah, blah is over, you stare at it each quarter and wonder: Am I ever going to use this thing? If so, how?
Maybe, in your mind, strategy is just "theory" and you can't really apply it. Therefore, you think strategy is actually the *opposite* of action. But you NEED action!
In truth, strategy is required for action. It is:
a structure for prioritizing marketing spending decisions/resource allocation
a framework for determining exactly where to spend marketing dollars
principles to help us figure out what we should be saying in our market
But, here's the biggest benefit of a strategy:
It gives us permission to let go of things that are not front-and-center for the growth you need. At its very core, a strategy helps you say NO—something that doesn't always come easy.
Are You Ready to Define (or Redefine) Your Approach to Marketing?
There's no getting around it: marketing is a cost center. You have your P&L, which is necessary to measure your profitability. Without a strategy, they work against each other.
If your company needs a more DEFINED marketing strategy for growth, here are some resources to help:
"Am I ever going to use this thing?"