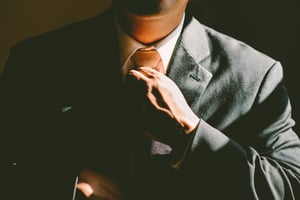 HBO's Silicon Valley gave viewers a heightened (and sometimes ridiculous) peek into start-up culture. The actual Silicon Valley is known for fostering these types of companies, but this area in California is also an entrepreneurial environment for scale-ups.
The simplistic differences between these two types of companies is that start-ups are in the early stages of building their business while scale-ups already have a solid presence in the marketplace.
Does that mean each should be marketed to differently? Or that they invest in marketing specific to their standing in the marketplace? Here are some observations from my summer of meetings and discussions:
Start-ups and scale-ups seem more risk tolerant. They are hungry for alternative approaches. That comes as no surprise, since they must have a more elastic risk profile to even be doing what they're doing.
Since they have less in-market data, they aren't encumbered with "we tried that" or "not invented here."
Start-ups and scale-ups seem more risk tolerant.
They're more likely to recognize the importance of a strategic approach and are more focused on omni-channel solutions.
Start-ups and scale-ups seem more rigid about whether we've had relevant industry experience; this surprises me since they've often crossed industry boundaries themselves.
Established companies are slightly less open to re-evaluating alternative marketing approaches, particularly when they have an inventory of tactics that have succeeded in the past.
More established companies have stakeholders who wield influence over the short-term revenue growth versus a long-term investment perspective.
Start-ups in fundraising mode, however, are impatient, particularly when they're rushing to calculate cost-per-acquisition data to compel investors.
Knowing these characteristics about both groups is important when speaking to them about investing in marketing, but it shouldn't necessarily be the primary focus. Getting them on board requires a holistic understanding of their needs and goals--from which you can relay how you will help them meet those needs and goals. That should be the driving force in prospect conversations.