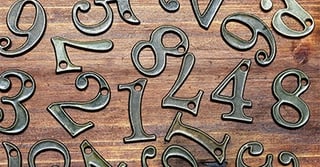 In my previous blog on using lead scoring to break down the sales/marketing disconnect, I discussed the conundrum of what truly constitutes a "quality lead." This chasm has plagued sales and marketing teams for decades.
One proven solution for bridging that gap is to create a lead scoring system, which involves assessing and ranking leads based on their likelihood to take action (e.g. making a purchase). In order to establish an effective system, you must implement these three steps:
1) Develop Predictive Criteria Upon Which Marketing & Sales Agree
An effective lead scoring system takes into account multiple data points, in order to determine and prioritize the most sales-ready leads. The factors that are most predictive of sales-readiness will differ from one business to another and from one industry to another.
For example, B2C companies might want to consider the level of interest a lead has demonstrated through activity on the company website. On the other hand, a B2B company may want to analyze which industries have the highest conversion rates or which positions within companies are most likely to make the final purchasing decision.
When developing predictive criteria, it's essential to bring both marketing and sales to the table. Your marketing team can contribute quantitative data, such as the relationship between online behavior and purchases. Your sales team can provide qualitative data, such as the fact that companies with less than 20 employees rarely purchase your products.
2) Create a Points System
Once you've landed on mutually agreeable predictive criteria (sales and marketing can get along), it's time to assign points to each lead. A scaled score using a few main attributes is a good template from which to start.
What does that look like?
Each lead has the potential for racking up points. Scores are weighted differently based on frequency or velocity. For example, you might give 10 points for a singular website visit, 15 points for two visits, and 30 for three or more. Other attributes might include emails opened or clicked, unique forms completed, or known phone number. Inactivity (no site visits for six consecutive months, 12 months, or more) or negative activity (opting out of email communications) are also weighted accordingly and can bring down the total score.
After assigning points for each attribute, add up the total and you'll have your lead potential. Once the system is in place, testing will determine what score is promising enough to pass that lead over to the sales force. CRM and other automated systems have evolved to capture essential data, easing the burden of calculation.
3) Determine Which Leads Your Sales Team Will Pursue
The first step in this last step is to determine the total number of leads you have. For the sake of this example, let's say you have 3,000. Multiply the number of salespeople you have by the number of leads they can reasonably pursue during the sales campaign ("reasonably" is the key word – stretching too thin does nobody any good).
If you have 10 sales members on your team who can each pursue five leads a day, and your campaign is 30 days long, the number of leads you can approach would be 1,500 (10 x 5 x 30) out of the total 3,000. Using your lead scoring totals, you can now identify which leads to attempt engagement.
The key factor to keep in mind is that this strategy -- while formula-based -- involves much more than simple math. The criteria you choose to incorporate needs to be very specific to the type of industry in which you operate. Highly intelligent data analysis should be the baseline of any lead scoring system.