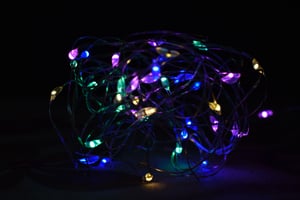 Only three percent of customers believe marketing is relevant. As in, 97 percent of customers do not?
It's a staggering statistic for those of us who put everything into helping our customers define (and refine) their brand voice, craft the right messaging, and effectively deliver it to their target markets. Unfortunately, many companies don't fully comprehend the intricacies of what makes marketing work. Simply throwing money at "marketing" is an inefficient and wasteful strategy.
A LinkedIn study explains:
Static, third party information is old before it hits the street.
Direct-to-consumer businesses exemplify how to successfully drive relevance with data.
B2B customer engagement is particularly low.
We see this with healthcare brands.
Pharma talks about its products and not much else.
The same hospital newsletter is sent to professionals, patients, and community members.
"Simply throwing money at 'marketing' is an inefficient and wasteful strategy."
New LinkedIn solutions allow you to acquire data on which connections are engaging with your brand. The study was published to get me to learn more about it. Which I did.
But it made me ask this question:
Who can argue with data these days? The more you know, right?
But data only gets you part of the way there.
We've seen rich, deep data fall flat on its face because companies can't spend the time carving insights out of the numbers.
Here's how we help turn data into insights:
Run a paid LinkedIn test
Map content with your buyer's journey
Assess the value of paid B2B channels in your communications plan
Has the promise of data disappointed you? An understandable experience. But to be fair, data has to be more than just tracking analytics. You have to know how to read it, untangle it, and discover where you need to make changes. Only then will you be able to identify--and implement--opportunities to improve.