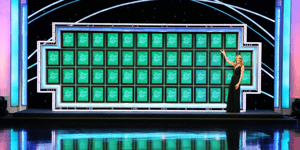 Middle Child. Latchkey. Sandwich. Boomerang. MTV.
For a group that reportedly hates to be labeled, Gen X has had its share. They'd rather be known for their accomplishments, of which there are many.
Gen-Xers are ambitious innovators and entrepreneurs, having paved the way for advances in science, technology, and manufacturing—all this, in spite of the traumatic events that shaped them (think: Challenger explosion, Rodney King, AIDS epidemic, Vietnam fallout).
4 Sectors Ripe for a Gen X Focus
You have to admire this group, labels notwithstanding. Gen-Xers are looking over their shoulders at that scrappy, take-no-prisoners past, searching for ways to transform this perspective into a youthful way to deal with what's ahead.
Through our continued research of this cohort, we've identified the opportunity to appeal to the yin-yang of the Gen X persona in certain sectors. Here are a few ideas:
Physical Therapy. This generation has already become accustomed to annual medical screenings (mammogram, prostate, blood panels). A scheduled, proactive PT assessment to address the natural course of aging (gracefully, of course) should be part of one's health maintenance practice. PT practitioners can note changes in physiology and then prescribe preventative or palliative activity to help patients stay active and stave off the "hurt."
Gen-Xers are ambitious innovators and entrepreneurs.
Retirement Planning. The sobering truth is that many Gen-Xers are unprepared to retire in their 60s. One survey revealed that 50 percent had no retirement savings at all. . They struggle with maintaining the lifestyle they want (vacations, going out to dinner) while planning for their children's education or their own future needs. They need planning strategies that balance both future needs with current ones.
Beauty. Think about the Gen X man and how they address changes in their self esteem as they age. Women really have this category down. We are well aware of those lines creeping in and actively seek out solutions. Men are a different story. It's not that they don't care about aging (they do). They just might not be as adept at identifying anti-aging products or services.
You have to admire this group, labels notwithstanding.
HR Service Providers. While Gen X is the most entrepreneurial group in America, that doesn't mean Millennials aren't nipping at their heels within the workforce. Millennials also have the luxury of being digital natives, having never lived in a time where the internet wasn't a thing. HR service providers have a unique opportunity in providing ongoing skill development to help Gen-Xers keep up with their Millennial coworkers (and potentially leap-frogging Zoomers).
Distilling the Past, Looking Ahead
The underlying attitude in finding success with these sectors (and others) is understanding Gen X's affinity for a proactive approach. They've learned from the mistakes of previous generations and refuse to repeat them. They truly want to effect change. Being proactive is their answer