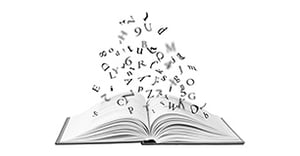 In last week's blog about the psychology of testimonials, you met the five "praising personas" you're likely to encounter when asking for a recommendation or testimonial. When you understand each, you won't be caught off guard when the response you get isn't quite the response you anticipated.
If the "praising personas" are the "who" of testimonials, let's consider the practical aspects of what, when, where, and why in curating your library of recommendations to support your career or business.
What: Review, recommendation, testimonial—each differs slightly and serves a unique purpose.
When: Speaks to how old is "too old" for a review to be useful.
Where: Anywhere you might be "seen," including your website, social media, printed promotional materials, proposals/pitches, video, personal recommendations on LinkedIn, and letters of recommendation.
Why: Individuals and organizations alike have varying reasons to ask for another's kudos.
Practice Best Practices
Customize length to the environment
Length really depends upon where you want testimonials to live and what purpose they serve. A website quote works best as "short and sharp," as do accolades included in promotional materials (ebook, brochure, case study, proposal). LinkedIn recommendations and online reviews can elaborate a bit more. A letter of recommendation should be as detailed as it needs to be in order to illustrate various strengths.
Prospects not only investigate who has written a testimonial, but when.
If you have a few long-standing clients, it may be worthy to formally interview them and create an expanded appraisal that you can highlight on your website. Or, you can take that interview and piecemeal it out, concentrating each excerpt on unique areas of achievement. In some cases, a testimonial can even turn into a case study--highlighting circumstances where you or your company exceeded expectations and yielded exemplary results.
Be aware of aging testimonials—they're nothing like fine wine
Prospects not only investigate who has written a testimonial, but when. If you haven't had any new contributions over the last three to five years, that's a red flag. It's okay to keep older reviews in circulation if they're truly spectacular—and even more acceptable if they were written by existing clients—but make sure you're consistently updating commentary to avoid prospect suspicion.
While you can technically work around time-stamping testimonials on your website or in printed materials, social media is more transparent.
For the most precise recommendation, be clear with your intent.
When composing a recommendation on behalf of responders, it has to pass the smell test
From launching a new product/project to solidifying a LinkedIn profile, there can be many reasons why you're asking for another's endorsement. To avoid a general assessment of "here's why you're great," lighten the responder's load by being clear about the intended goal of the finished recommendation. You may even consider offering some questions or prompts to jump-start the process—as well as ensure the completed testament doesn't miss the mark.
Helping out? Be true to the author's voice.
Some people are reluctant to comply because they're not skilled writers. It's perfectly acceptable to offer to do the legwork. Just remember, when composing a recommendation on behalf of responders, it has to pass the "smell test." Being true to their voice is essential for maintaining authenticity. If a responder is known for being a no-nonsense "man of few words," and you write something reminiscent of Tolstoy, it damages your credibility—and his.
A Holistic Narrative
The psychology and logistics of testimonials must work together if you're truly going to develop the story of you. Considering the who, what, when, where, and why in every request ensures an accurate depiction.