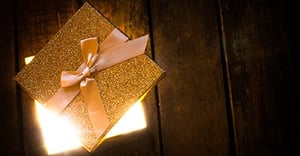 Two quotes caught my eye recently. They were riffs on the classic Golden Rule.
Let's deconstruct this inbound-y, folksy wisdom, and see how it applies to growing your business.
"Market unto others as you would have them market unto you"
This quote reminded me of a few great marketing quotes from the Mad Men era. They were saying the same thing almost 50 years ago.
From David Ogilvy:
"Never write an advertisement which you wouldn't want your family to read. You wouldn't tell lies to your own wife. Don't tell them to mine."
"If you're trying to persuade people to do something, or buy something, it seems to me you should use their language."
From Leo Burnett:
"What helps people, helps business."
"If you can't turn yourself into your customer, you probably shouldn't be in the ad writing business at all."
The basic rules of good marketing haven't changed much in 50 years, have they? Common decency is just good business. Not surprising!
But is this meaningful advice? Is this deceptively simple sentiment truly the road to better marketing results, and if so how would you apply it today?
Applying the marketing golden rule to your business
While we may have some new marketing buzzwords—inbound marketing, user experience—the thought process is exactly the same.
Whether we're talking about content marketing, social media marketing, or the best lead generation websites, best practice still means:
thinking about the customer's needs first,
giving more than you expect to get in return, and
treating customers as you would want to be treated
Inbound marketing means understanding, prioritizing, and meeting your buyer's needs when building your sales funnel.
Lead generation success on the web is usually achieved by giving first. Whether you offer useful advice on your blog, a free trial, or free downloads of valuable content, you create marketing impact by understanding where prospects are in their buying process, and then responding to those needs. This is the first step to capturing new, revenue-producing customers.
In social media, putting others first is also a best practice. You'll be much more successful, and create more value, by promoting other people's content before blasting your own. The road to reciprocal sharing, and better results on the social web, begins by amplifying other people's content first.
"Sell unto others as you would have them sell unto you"
The salesy twin of the first rule seems obvious, right?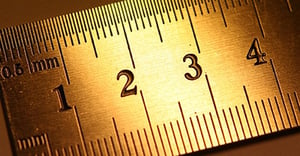 Oddly enough it isn't, judging by the interruptive marketing examples all around us: inboxes full of spam emails, a Twitter stream full of spam tweets, and last night yet another uninvited cold call during dinner!
By contrast, the basic framework of inbound sales is based on this Golden Rule philosophy, applied to a sales process.
It means understanding, prioritizing, and meeting your buyer's needs when building your sales funnel. When done well, this builds the trust needed for continued progress towards a sale.
When we offer content designed to help the prospect at each touchpoint, it moves them one step closer to trusting your company and buying from you.
Or, as Zig Ziglar once put it (before inbound sales was even a twinkle in my inbound marketing eye):
"You can have everything you want in life, as long as you help enough other people get what they want."
Bottom line—these two new "golden rules of inbound marketing" are great words to live (and market) by. Then again, they always were.
P.S. Don't break the rules…unless you're in politics.
There's an ironic exception to this rule. Have you noticed how political ads are often negative, yet despite that, they often succeed!? Apparently in a political context, he who has the gold, makes the rules!
Our advice: Unless you're a politician (and maybe even if you are one), stick with the classic golden rules and related marketing fundamentals, and "golden" results will follow.
What say you?
Need help figuring out how to apply these new golden rules, for better business marketing results? Schedule a Whiteboard Consultation.