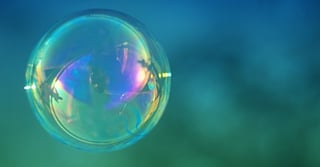 As a small business owner, the outlook for the coming year can be all about products, services, customers, and revenue. So much rests on your internal team, the relationships you build with your employees and contractors, and the trust you cultivate with your customers and clients. Looking ahead is as much about relationships as it is about our P&L.
Here's how White Space Marketing Group is investing in relationships as a core growth strategy for 2018.
Wherever possible, we are shareholders in our clients' businesses
Not all our client companies are traded on a public exchange; but some are! To demonstrate our commitment to our publicly traded client companies, we become shareholders, allocating a portion of the annual retainer to a stock investment. While we can't accept shares in place of retainer compensation, we often choose to do business with companies that have great products, a sufficient marketing investment, and a vision of growth built into their own future path. This not only gives us confidence as marketing partners, but also as shareholders.
As with all risk, this has worked out well in some cases, and not in others. Nevertheless, as we meet prospective customers, it has become a good practice to ask ourselves: Would we make a financial investment in their business? The answer often portends the nature of our working relationship once we're hired.
We keep our eye on the prize, not the price
Don't sweat the pennies when dollars are at stake.
As a small business owner, it's difficult to focus on anything outside financial health of the enterprise since people depend upon a company's success for their livelihood and prosperity. But business owners will tell you that often it's the more human elements that drive success.
On our way to the Datatrak annual shareholders meeting in November, we heard a moving NPR interview with the founder of Five Guys Burgers and Fries, Jerry Murrell (@five-guys). He talks about how his four boys choose the ingredients in his now famous burgers and fries, driving his commitment to follow quality without considering price or the impact on margin. He settles it plain and simple, "If I have to worry about price I don't want to be in this business."
Several years ago, one of our clients made an expensive decision to cover 100 percent of the health insurance costs for employees and their families. Now, in today's competitive hiring environment, it's obvious that this can make a significant difference to some candidates as they make career decisions. But, knowing this client and its family-first corporate culture, the example is set: Don't sweat the pennies when dollars are at stake. Grateful, committed, driven employees will carry the day. Skimping on benefits is like eliminating the number of pickles on a burger. Some people are loyal because of the pickles, so you better have a sufficient supply.
To quote Sir Henry Royce, one of the founders of the Rolls-Royce company, "The quality is remembered long after the price is forgotten." While his privileged view may not apply to everyone or everything, it's a true distinguisher; companies that hold quality dear, and those that do not. In all cases, while there's no right or wrong, there's a clear and deliberate choice.
We stretch, stretch, stretch
For many business owners, it's hard to let go, trust others with your clients business, and give your team room to grow, test, and build. It's hard to be open-minded and imagine an answer that isn't sourced from your own brilliant mind.
However, in order to expand the range of products and services that the marketplace demands, you have to hand off some tasks to the experts. And, if you're lucky, you can hire those experts to join your company, bringing that expertise in house to everyone's benefit.
What does it take to do this? It takes the courage to stretch your margin to its reasonable limit, to expand the boundaries of your in-house expertise, and to increase your bandwidth to satisfy a range of demands. It hurts a little, until the benefits start sweeping in, work quality advances, and the next new customer walks into a turnkey situation where your team performs on day one. Then, it just feels like an extra lap around the track, rather than a marathon without training.