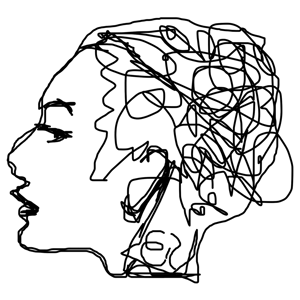 "Women are multitasking monsters." It's one of the statements that stood out to me in a recent NY Times article featuring activist Shannon Watts.
I couldn't agree more.
Shannon runs Moms Demand Action for Gun Sense in America, an anti-gun violence (not anti-gun) organization, which she formed after the Sandy Hook Elementary School shooting in 2012.
In the article, she journals "a day in the life" and what it takes to keep going.
Strategy, then Execution
In her Monday to Friday summary, Shannon references the stuff that makes up so much of our entrepreneurial lives: connections, podcasts, an assistant (as if…), thick skin, a flimsy dedication to sleep, and wine.
Women are multitasking monsters.
The article reeks of action. No moss growing underfoot. So many times she reports, "...so I pulled out my phone and started making calls." Not everyone works that way. Not all of us adhere to the adage of, "If there's a task you can do in less than 10 minutes, do it now."
Sometimes the time it takes me to think something through with complete thoroughness means opportunity will pass because some other distraction may get in the way. So, I'm trying to focus, just like we ask our clients to do when it comes to developing strategy before tactics.
Navigating Perceived "Chaos"
Strategy does take time. It requires critical thinking; analysis. It demands patience—when all you really want to do is get down to the business of execution. But, its methodical nature can be the secret ingredient for reaching (and sometimes exceeding) the business goals you've set out to achieve.
Hesitancy to take action comes in all different forms.
Hesitancy to take action comes in all different forms… fear of the strategic process, rejection, failure, uncertainty in processes, lack of focus, or simply avoidance of the unknown. While all of those are valid concerns, as Shannon illustrated there can be organization, focus, and forward progress—amid a perceived "chaos."


We can all find the multitasking monster within.