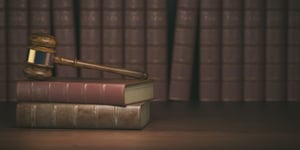 "Don't judge a book by its cover."
"It's not what's on the outside, but what's on the inside that counts."
That's nice to hear, but it couldn't be further from the truth when it comes to marketing. Full disclosure, I'm quick to judge. I think a lot of people are, whether they own up to it or not.
Unfortunately, we tend to form assumptions and make hasty decisions based on personal experiences, preferences, and dislikes. So, while you may want to offer the benefit of the doubt or put on your self-righteous hat, the fact of the matter is, in marketing--as in most aspects of life--first impressions matter.
Meeting Expectations of Snap Judgements
"People make snap judgements."
I'm sure you know what I'm talking about. You're interested in a product or service so you visit the website only to find the site doesn't look "legit." The result is a quick click to close the window. Or, you're shopping in a store when something catches your eye--something you don't need, but the packaging snagged your attention. Sadly, this happens to me more often than I would like to admit.
The point is, people make snap judgements. It's our job as marketers to not only make first impressions that immediately capture their attention, but also create experiences that retain them.
The Inside Counts, but So Does the Outside
It only takes the average person a tenth of a second to form a first impression, according to a study conducted by Princeton psychologists Janine Willis and Alexander Todorov. Obviously, that's not enough time to convey why your product(s) or service(s) are all those wonderful things you claim. What's the answer? How do you make an impactful first impression?
"How do you make an impactful first impression?"
Recently at White Space, we've been brainstorming our strategic process, mapping out different marketing scenarios and ways to accurately convey all we do. We know our strengths, capabilities, and achievements. But, it's not just what's on the inside or, in this case, what we know we're capable of. It's what people take from what we put on our website or social media.
In essence, it's how we present what we do and how we do it in a way that makes an attractive first impression.
Always Put On Your Sunday Best
According to an Instapage article, here are four tips to make your best first impression:
Quality creative assets: Images and video are creative assets that immediately attract attention in a way copy cannot. Think about it, your eyes are usually drawn to images before text.

Quality design: Studies show people make judgements about a company's legitimacy based on their website. Your value proposition may be on point, but if your website looks subpar, you might lose all credibility.

Quality copy: It's important to do your homework and create messaging that resonate with your brand personas.
Perceived quality and social proof: Testimonials, reviews, and endorsements can go a long way on your website and carry significant weight.
Making a good first impression is not necessarily "good enough" in our fast-paced, "I want it now" existence. You have to be able to make a great first impression. When you accurately reflect the inner quality of your company in a client- or customer-facing way, you can be assured people will positively judge your book by its cover.