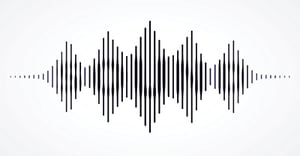 Tomato, tomahto; potato, potahto is one thing, but the Yanny/Laurel debate took us to a whole new level of social dichotomy.
By the time it had hit its viral peak, celebs were cat-fighting. Age-old friends were battling. Marriages were in danger of dissolution. New York Magazine editor Madison Malone Kircher summed up her thoughts in a telling tweet:
You either die a Yanny or live long enough to see yourself become a Laurel.

— Madison Malone Kircher (@4evrmalone) May 15, 2018
The Yanny/Laurel squabble was successor to the infamous gold dress/blue dress dispute and was quickly followed up by another audio illusion (brainstorm vs. green needle). These illusions are a nice distraction from the stresses of "real life."

But, they have an important marketing message as well: the user experience. Whether you're involved in B2C or B2B marketing relationships, you must consider what your end user "hears," even if it's not your personal interpretation.
B2C
: Put on Your Yanny Hat
The Yanny/Laurel debate took us to a whole new level of social dichotomy.
The most effective consumer content marketing strategy provides one-to-one content experiences, a connection David Beebe makes in this Inc.com article.
"In today's media and marketing landscape where consumers control when, where, and how they interact with brands, the best content is always about the consumer."
"Consumer first" content isn't necessarily personalized to each individual buyer, but it does involve putting yourself in the consumer's shoes. How do you accomplish that? Beebe delineates three key points.
Publish plenty of value-added content that informs, educates, or entertains. It should provide solutions but not be a

"hard sell."

Embrace content that evokes emotion. It's more likely to be shared, liked, retweeted, etc., because readers resonate with either what your brand represents or the content itself. They want to

bestow that experience

upon others.

Outside perspective is crucial. Would your content strike you if it didn't represent your brand? Would you engage with it? If you hear Laurel, you still have to consider the Yannys of the world.
B2B
: A Tale of Two Clients
Would your content strike you if it didn't represent your brand?
Some individuals are able to open their minds to a different place to hear both Yanny and Laurel. I got there, eventually (if you want to know how, comment below).
Clients with this mentality are "golden" ones. They may have an idea about how challenges should be addressed. Despite this, they are open to guidance from you—and they trust your expertise. These types of clients are willing to hear you out for the betterment of the business.
Others aren't so amenable. You can have the most cerebral explanation of why a client should follow your plan, yet they'll still hold tight to what they believe is "right," even if it eventually leads to the company's detriment. These clients, as Kircher states, may "die a Yanny" without ever acknowledging the opportunities of alternatives.
One of two scenarios typically results. Here's an illustration, based on a meme my friend sent me:
There's a semi-famous road in Los Angeles that takes folks from my side of the hill ("the valley") to Hollywood called Laurel Canyon. If you can manage "difficult" clients in a way that gets them over the Hollywood Hills to the land of dreams (improved ROI, brand recognition, company growth)—even if they think they're traveling on Yanny Canyon—you might be able to continue the relationship. Alternatively, if you repeatedly hit roadblocks because their Waze search keeps redirecting, there's a chance the client relationship will fade away—either because they end it or you do.
If you hear Laurel, you still have to consider the Yannys of the world.
With the second scenario, you have to ask yourself how much blood, sweat, and tears you're willing to put into convincing clients that Laurel is the way, regardless of steadfast Yanny-ness.
In the end, regardless of what you hear, you always have to consider what your customer or client hears. Otherwise, you'll be entrenched in a never-ending battle where no one wins.