When it comes to sales outreach, where are you in the short format email versus long format argument?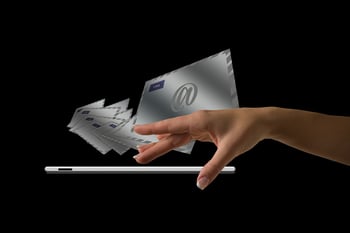 It's a valid question—but also part of a greater conversation about email in general. Just this week I had a CEO ask me: Is email really still a high-value channel?
So, let's start there. The answer is strategic, not a knee-jerk response. Here are some basic questions to consider:
Is your sales outreach designed to capture high intent to purchase?
Or, to nurture and educate?
Or, to introduce an idea, a concept, a solution?
Your answer will drive the type of email engagement you're looking for, and help connect an email campaign to your biz dev strategy.
To help you answer these questions, consider your revenue goals, the urgency around response, and where your recipient group is on their journey.
Integrating these with the demands you're placing on your sales team is key here. If you're in education mode, an email campaign carries the burden of filling a sales pipeline; it may be better served as a marketing qualifier, rather than serving to stimulate sales calls.
If your email campaign is designed to focus on a high-intent audience (one that's already engaged with your brand content on some level), an email campaign can be crafted to drive a sales call.
As usual, one marketing "thingy" cannot do everything.
Long-Form Email in Action
When deploying a longer email to a large group, we can use open rates and click-throughs to assess mid-funnel interest.
For example, we recently implemented a cold outreach email campaign using longer-form emails. The open rates were crazy high—somewhere between 30-45% per email. A large set of recipients either opened a single email more than once or opened almost every email in a seven-email sequence. We deemed the campaign a success!
[Props for the killer subject line, by the way.]
"Is email really still a high-value channel?"
The efforts didn't end there. Post-campaign, we were able to cull down a mid-intent group of recipients to connect with and follow on LinkedIn; liking and commenting on their posts, furthering engagement by direct messaging them.
Following those low-demand engagement efforts, we could reach out with a different type of email: short, to the point, an invitation to start a conversation.
Final Answer: It's Not One OR the Other
The method we used came down to this: different objectives for different approaches, and one does not preclude the other.
So, if you deploy short-but-sweet emails and don't get a response, consider engaging your audience with a longer sequence to educate, to declare empathy and understanding about their business challenges; net net: to warm up these contacts.
The opposite is also true. After you deploy a longer-form campaign, send shorter-form emails to "openers" to invite a conversation, register for an event, get personal.
Ask any Storybrand writer and they'll argue for long.
Ask any Chief Revenue Officer and they might say short.
Your job (if you choose to accept it) is to determine the role of email in your sales and marketing strategy in order to define what job your campaign needs to perform for your growth program.
Email Marketing as Part of a Larger Marketing Strategy
If your company needs a more DEFINED marketing strategy for growth—including email marketing strategy—here are some resources to help: