Failure to Launch: It was a good movie for its time… I mean, who doesn't love Matthew McConaughey?
In business, failure to execute strategies rarely has a romcom's nice, tidy ending.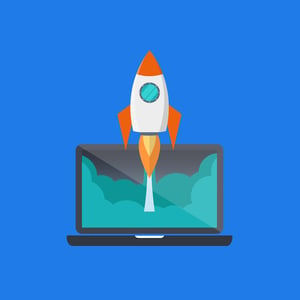 Studies on the matter reveal that 60–90% of strategic plans never fully launch.
In respect to marketing, specifically, how can we hunt for the "right" culprit when something's not working in our marketing program? Is it the executor/implementator? Or the strategy itself?
Often, we are fighting the wrong enemy in our strategies.
4 Fail-Sure Factors
After reviewing several growth plans during the first half of 2022, it's clear that often we're creating marketing solutions that are solving the wrong problem. How irritating is that?
In a recent Harvard Business Review article I noticed some patterns:
1) A Wish, Not a Plan
We make assumptions that are more of a wish than a reality. For example:
"Since I'm investing in a pay-to-play marketing tactic, simply because I 'play' it will pay." Paid channels are expensive and work best on top of high value organic content that finds buyers based on strong intent.
"If I generate enough leads, revenue will follow." Not if they aren't willing to pay at your price point.
"Since I need X new customers to meet my goals, I'll set a marketing performance indicator that delivers on it." Unless you have tested a KPI, you can't be sure it will yield what you're looking for. Get test data in the marketplace before you invest in a wish list.
2) Misguided Misdirection
We are trying to solve a problem with the right channel but the wrong execution; or great execution in the wrong channel. For example:
"I'll bulk up my company page on LinkedIn, and all my connections will see it." No, organic LinkedIn value is based on content posted by individuals, not companies.
"I can target my audience with paid search" No, paid search delivers content based largely on search terms, not demographics.
3) Shooting Above the Stars
We believe we can do anything. Bravo us for having vision and ambition, but let's face the music. Sometimes an organization just doesn't have the capabilities to do the thing they're trying to do. Like, "become a household name." This can be because of talent, budget, or time constraints we choose not to acknowledge. (There's also the reasoning that maybe you're not meant to be a household name.) For example:
"If I add a new webpage with new information, the right people will see it when they visit." Unfortunately, no one will work hard to see your website content unless you take them by the CTA and drive them there.
We are fighting the wrong enemy in our strategies.
"To reach all the people I need to, I will invest in a range of activities to cast the broadest net." With this approach you're more likely to do a lot of things poorly than a single thing right.
4) Going Solo
We commit to intention, without the back up. The market doesn't care if you don't want to travel, would rather invent in-house vs. using an open-source platform, or want to price at a certain level to achieve revenue goals. Pay attention to what the market is telling you, and integrate with your capabilities and goals.
Have you identified the biggest obstacle in your own growth strategy? It may not be the enemy you think it is.
Here are some resources that might help you broaden your perspective:
See our entire YouTube channel, Marketing Air-Cover, here for additional guidance on marketing strategy for small business.
You can find more about the Marketing Strategy Lab for small businesses here.
Learn more about hiring a fractional CMO here.