Ah, 2022. These are tough and strange times.
It will take the creativity and ambition for SMB leaders to plow through the uncertainty and financial pressure that's on board with rising inflation, debt, strains on capital, and the possibility of war.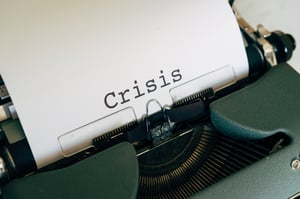 Add on top of that, the death of the cookie amid privacy controls, rising talent costs due to underemployment, and increased energy costs—we have some work to do to keep our businesses thriving, and our ambitions realized.
If you've invested in marketing as the fuel for growth in your business, we'd all want to avoid random slashing of our marketing investment—while there's still momentum as we come out of the pandemic.
Build Up Reserves
Here's what smart businesses are doing now to strengthen their marketing foundations in case we need to pivot mid-year:
Prepare a tiered contingency plan for marketing investment. This requires some tough decision-making about where to focus spending. Know what will go first if you need to, and know what's essential to keep.
Prioritize the most important audiences to make sure they get the love they need to find us, engage with us, talk to us. While today we might be able to support a

multichannel strategy

across several sectors, which ones deserve the spend if we need to pull back.
Without a crystal ball to tell us just how high prices will go, what are the channels we can control? For example, how deep is our first-party data so we can reach audiences with our value outside paid or remarketing channels?
Start Here
This may be time to finesse your value-based messaging, so you can build your content inventory around customer needs vs. your products and features.
Build a plan for repurposing smart content across channels. Ask your team: How deep is your content inventory? Do they have enough dynamic content to adapt it in long form, short form, video, social, and email messaging?
What are the channels we can control?
Are there some foundational website issues you've been putting off that should be addressed now to set the stage for heavier reliance on owned media channels? For example, when was the last time you ran a technical audit on your site? Are you addressing Google's Core Web Vitals that will influence your rank and search optimization? Do you have calls-to-action on every page (besides "Learn More" or "Call Now") that kick off a buyer journey that includes your brand? Now's the time to close the gaps.
While these sound tactical, they're notable for how they can shore up your owned media silos in case you have to pull back on your mix. Adjust a few key levers now in case you feel pricing pressure as we move through the year.
The Role of Strategy in Recession-Proofing Your Marketing Investment
Why, when tactical fixes seem to do the trick, should we turn to strategy to drive long term planning?
Strategy may sound like the opposite of action, but in fact, it establishes the swim lanes for strategic decision-making. After all, if you're spreading your investment resources too thinly across too many channels or audiences, how will you do anything well? This is even more relevant if you have to pull back on an investment: Who gets the snub and who gets the goods?
It's famously declared that structure creates freedom: When you've declared your revenue goals, and identified the most important source of that revenue, it's easier to turn away from the "nice-to-have" so you can fully fund the "must-have."
Some concepts for strategic planning can shape contingency plans:
1) Long term vs. short term growth
When you declare success in 2022 where will the focus lie? What's critical today, and what is more groundwork for next year or the year after?
For one of my clients, reversing a pandemic-inspired revenue drop was more important than long-term brand planning in 2021. Upon a successful outcome, we're now turning toward longer-term initiatives like brand positioning and messaging for the future. It's not that it wasn't important last year; it just wasn't the definition of success in 2021. With revenue pressure somewhat relieved, we can take a longer view toward 2023 and fill the gaps necessary to get there.
2) Know which data matters to your success metrics
I've seen many companies fret about weak lead gen conversions-to-sale, when the purchase cycle for their service is about 18 months long and a $1MM investment by a new customer.
Who gets the snub and who gets the goods?
I've seen others worry about SEO rank, when they're not publishing new content, either on-site or off. In our data-filled world, it does seem like all numbers matter. Well, that's just a recipe for anxiety. When you've drilled down to the two or three data points that matter, you can focus resources where they'll have the most impact.
3) When it comes to customers, it's okay to pick a "favorite child"
All potential audience segments don't deserve the same resource allocation. Be brave. Create a strategy that points directly to your business growth goals, and focus, focus, focus. The other "children" will be there when you can afford to feed them.
The good news is that you don't have to do any of this alone. Here's how I can help: