As a business owner, do you ever really feel completely settled with your marketing investment decisions?
Even if you're an established company with consistent growth, there's always a chance your world could turn upside down. (We didn't need the pandemic to teach us that, but it served as a good reminder.)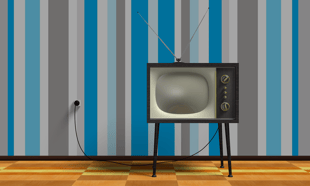 So, how do you know it's time to distribute your marketing dollars across additional outlets (we marketers call them "channels") in order to deliver on your growth goals?
Well, if you're doing one thing very, very well, you could invest even more in that space – own it by competing heavily, to acquire greater share. Or alternatively, you may decide to layer on another channel to expand reach and engagement.
These shifts don't have to be big swings of the bat; they can in fact be subtle shifts that tackle a new audience, or broaden beyond your biggest service offering.
Most recently, one of my clients decided to walk away from high-performing paid shopping for a business that has grown over 50% in two years. Why? Because the growth strategy is based on integrating more intensively into the B2B space to grow their community of repeat purchasers, rather than investing in one-time buyers with direct-to-consumer spending.
In this situation, return on ad spend isn't their core KPI - it's increasing average order value among repeat customers.
That's how this shift in investment was determined: as a profitable company, now is the time to nurture longer term repeat customers, even if net revenue growth is flat for a year or two. So courageous and strategically sound!
Playing By the Rules
There are a few "rules" to service line, channel, or platform expansion:
Consider these questions, if you will:
Are you in a space where you're the only one, or are you pursuing the shoe-store-market-share battlefield where a lot of companies do what you do?
How much noise can you make in the space, given your current size, position against your competitors, and budget parameters?
Can you enhance your presence in a channel with dollars – or will you need to rely on organic engagement to move along?
Do you have enough collateral from past marketing initiatives to move quickly, or are you in build-mode that will take time and resources?
Have you explored your options for resource allocation so you're completely sure that one channel is the best place to start? Does past performance confirm that tomorrow's goals can be achieved by yesterday's distribution channel?
How much time does your plan allow for moving from high intent purchasers to newcomers to your "consideration" set?
Here are some parameters I like my clients to think about as they're considering a channel change:
I typically advise that you actually do one thing well before branching out, otherwise you'll spread yourself too thin. Things should be running like a well-oiled machine so you know you'll have the bandwidth to put resources towards the next opportunity.
Give your content—and your capacity to create new content—a good, hard look. It will be important to map your content style and approach, based on the tone and even audience of the new channel/platform.
Determine if this expansion objective will serve your business today OR if you're best positioned to start seeding something for the future. You might have a brilliant idea that's not ready for launch, but still needs some investment love so that you lay the groundwork for launch day.
Timing Is Everything
Growth is good! But not every business is ready for it. It's imperative to honestly assess growth opportunities to determine if the time is right to invest.
I'm a big fan of testing additional channels today to determine the lift you can expect tomorrow.
So courageous and strategically sound!
And, be super clear about which channels inherently take more time to deliver the goods. No sense in wishing for an outcome that isn't a natural path for certain goals such as awareness and engagement. When time is on your side, you'll have the ability to adapt what my sales pals say: nurture slow, close fast.


If you'd like some more insight about how to optimize your marketing strategies, here are some resources to help:

See our entire YouTube channel, Marketing Air-Cover, for additional guidance on marketing strategy for small business.

You can find more about the Marketing Strategy Lab for small businesses here.

Learn more about hiring a fractional CMO here.