While we all work through learning how to sell during the new world environment, it's still vital to keep your eye on developing quality leads for your sales executives. Change and pressure have a way of forcing companies to lower expectations on deliverables.
Remember, even though you may refine lead definitions over time, sales will still reject leads if they aren't "sales ready." No matter the situation we're in now, it's important to keep demanding quality from your lead generation teams.
Why Volume Isn't the Answer
We all know that the definition of a "qualified lead" varies from business to business and even changes as your business evolves. I think back to a situation I was in with a large software company, where I managed their lead management organization.
The company was going through a number of significant changes; namely, closing down their internal
tele-prospecting function
and moving to a fully outsourced model. They were also aggressively entering the mid-market space, to the point where they hired 80-90 new sales reps.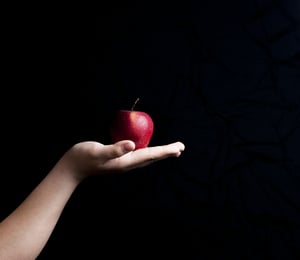 In developing the definition of a qualified lead within the new mid-market sales regions, where the new reps needed to start building a pipeline quickly, it could only be described as "loose"--based simply around a prospect's willingness (tepid, at times) to speak to sales.
Fast forward to the next year, when the pipeline was more fully developed. We shifted away from a volume approach to full BANT criteria (budget, authority, need, time) before engaging sales.
In this example, we raised the bar on quality leads based upon changes we were experiencing. The fear I have is that we will start to see companies lower the qualified lead bar thinking that volume is the new answer.
Key Criteria for Building a Strong Lead Package
While there isn't a single set of criteria, here are some dimensions you should consider, and stick to, when building the lead package you send to sales:
Company information
Industry/business description
Source of the lead (marketing campaign, website, event, prospecting, etc.)
Key contact/decision maker
Significant influencers
Intelligence summary
Business drivers/pain points
Evaluation process
Existing solutions
Current initiatives/areas for improvement
Competitors
Budgeted initiative, project or RFP underway
Size and scope of the project
Willingness to engage with sales
Decision timeframe
Balance, Not Sacrifice
We are all under new pressures, but it's critical not to sacrifice quality when you think volume will solve the pipeline problem.
"Lean toward quality and you'll never be wrong."
At the end of the day, in these crazy times, you need to find a balance that works within your own organization. Lean toward quality and you'll never be wrong.
For more information on this topic, or if you just want to share ideas, contact Stan at stan@soda-consulting.com, www.soda-consulting.com. Or, follow him on Linked In.