I'm not one for "trend-spotting" in marketing, but it's hard to ignore the pendulum swinging between transactional marketing and longer-term brand-building initiatives.

Last summer, the travel giant Expedia made a bold announcement when they said they planned to move away from being "transactionally-focused" to building "longer-lasting direct relationships with loyal high-lifetime value customers."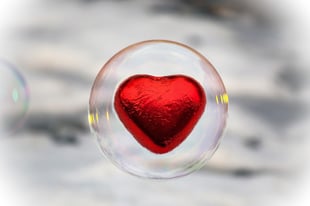 Expedia wasn't the first brand to put that stake in the ground. Airbnb had already made those plans the year before, cutting its performance marketing spend in Q1 2021 in exchange for an increased focus on brand-building and PR. It was a bet that paid off, with Airbnb reporting its "strongest ever" fourth-quarter results at the end of 2021.


For the record, I think prioritizing customer loyalty over individual transactions is absolutely the right move. But I also think there's another question at play here. Instead of making those dramatic pendulum swings, how do we find the sweet spot between the two?
The common denominator here is relevance. Specifically, the role of customer relevance in all aspects of marketing–from the most transactional channels to those with the ability to create deeper connections with customers and prospects.
What's Old Is New Again
The idea of marketing relevance is not new–it's just become harder to retain.
When I was at Young & Rubicam, there was a division of the company that created a model called the Brand Asset Valuator (BAV). It connects the value of a brand to its actual financial value and future potential. To date, the Valuator has evaluated over 13,000 brands through the lens of four individual pillars–Differentiation, Relevance, Esteem, and Knowledge. Combined, these pillars show the holistic picture of a brand's health.
The common denominator here is relevance.
Of those pillars, Differentiation is the most important. And this makes sense–differentiation is how brands are born. Relevance is second in line with BAV's model. If a brand isn't appropriate for and meaningful to its consumers, it isn't going to attract and keep them–and BAV shows there's a clear correlation between relevance and a brand's ability to penetrate and sustain its position in the market.
If you're a marketing nerd, the BAV calculator is super fun to play around with, especially when it comes to comparing brands. Head here to check it out.
We're currently in a world where brand loyalty has been redefined by relevance. Consumers are now making purchases based on their rapidly-changing needs. How relevant a brand might be to those needs at a particular moment in time–both in the brand's lifecycle as well as the moment on the prospect's buying journey–is key to its success.
With that in mind, how can we fine-tune our marketing strategy to ensure customer relevance is always at the forefront, no matter what we've got in our marketing mix?
Checking In With Our Customers, Ourselves
What's the best way to determine if something is relevant? You check in with your customers. And I'm suggesting that we set up two mechanisms for checking in: one where we're being introspective about our brand's lifecycle, and one that's about the prospect's journey. Here's an example of how I've seen this play out from a brand life cycle perspective.
I used to work with a fintech brand that built a system for measuring customer usage on their platform. The system was set up to advise them when a customer went more than a month without using the platform. Those advisories were then collected and sent to a customer service team, who would follow up with the client to understand the reason behind the low usage and offer support and resources if needed.
If we dig deeper, though, we can see the relevance of "glitch." This company was a small player in a sector dominated by an 800-lb gorilla brand. Their customers had to choose between them and a big brand with an even bigger reputation. Typically, they'd choose my client because they were less expensive. But, was the price the most relevant variable driving loyalty and retention?
Here's how relevance played out in this case: the company provided a lower-cost option for credit analysis on public companies, while their own clients were SMBs who worked with thousands of smaller privately-held vendors.
Personalization often gets mistaken for relevance.
How many of these SMBs are bought from large, publicly-traded companies? A bunch–particularly large manufacturers, suppliers, and energy companies. So, while they were the preferred brand based on price, many customers couldn't get credit data from privately-held companies. That left the value of their offer incomplete to many of these SMBs. A bit of customer exploration would have revealed the inherent limitations they faced with this price-sensitive audience.

What if they had offered a low-cost option to larger companies? It turned out that larger companies typically bought from my client and the 800-lb gorilla. In other words, there was an opportunity to become more relevant–in a sustained and meaningful way–with larger companies that might have resolved the low-usage problem, reduced attrition, and offered more upsell and cross-sell opportunities with their enterprise-level clients.
Personalization, The "Right" Way
Often in marketing, personalization gets mistaken for relevance. Relevance is always our end goal–and personalization, in all of its forms, is a road that leads us there..

In B2B marketing, personalization takes on a slightly different meaning. Of course, we customize the experience for our prospects throughout the customer journey. By focusing on a specific target audience and what their needs are through the stages of the buying process, we're able to build our offerings so that they shift alongside both customer needs and external market developments.
Here, I'm thinking about a platform like Hubspot. When I first became a Hubspot partner in 2013, they were a relative newcomer to the marketing automation space. Now, there's plenty of competition and Hubspot has evolved to deliver sales and customer success technology. They've elevated their offering beyond the space occupied by their imitators, and it's enabled them to maintain their premium pricing, even as the marketplace has expanded. They've made it their mission to pay attention to their target audience so they don't have to compete on price but, instead, price according to their expanded value.
There are baby steps we can take to get to this relevance.
For instance, if you have a weekly email newsletter, do you have a dedicated client-only version that gives away a bit more of your secret sauce? Maybe you devise a special customers-only roundtable, or a promotion to score a free ticket to an industry conference you're sponsoring. Understanding what has true meaning to your opportunity audience is relevance, and there are marketing tactics that look every day but work to cue relevance to those who matter most.
You'll notice these are small actions. Personalization doesn't always mean you have to go all out. What matters more is that these small actions help you build relationships with your customers–they see you adapting and creating tailored experiences right alongside them.
A Reminder: There's a Difference Between "Relevance" and "Consistency"
Similar to "strategy," relevance is one of those big-sky words where you might find yourself bogged down in the meaning–and as a result, start to assign a different meaning. Here's where I want to remind you that brand relevance is not brand consistency.
Having a consistent presence, maintaining consistent values–and value–in your messaging, and showing up in a reliable, consistent fashion across your best channels is key to any good three-year plan.
Brand relevance is not brand consistency.
But, being consistent doesn't necessarily mean you're relating or connecting your product or service to what your customer wants at a particular moment in time. You might have a consistent media plan for each channel, but that's not the same as creating an experience you're hoping customers have with you.
On the other hand, if you only set your sights on being uber-relevant, there's a risk there, too. The world is changing underneath our feet, and that means the degree to which something is useful or being talked about among your customers will inevitably shift, too. I've seen brands shift toward an interim definition of "relevance," only to be forced to pivot as the environment changes again. Focusing on relevance over consistency can veer into "random acts of marketing" territory.
The tension between relevance and consistency is an important one. Taking a step back to assess the messaging, offering, and marketing mix of your microenvironment while also keeping a close eye on the marketplace, your competition and the chatter in the macroenvironment is a way to ensure your customers are experiencing your brand in the way you want–and the way they need.
See our YouTube channel, Marketing Air-Cover, for additional guidance on marketing strategy for small businesses.

Learn more about hiring a fractional CMO here.