We all know that turkey slices have fewer calories and fat than my beloved carrot cake. This is not a secret.
There's more… Green leafies are good for your brain. Whole grains have high nutritional value. Lean protein builds lean muscles.
So what.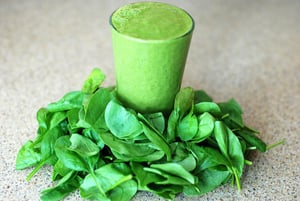 Premier weight loss programs like Weight Watchers and HMR will tell you that it's not the program alone that creates success. It's not the calories in, calories out or even what "type" of calories you're ingesting. Instead, it's the ongoing accountability, coaching, and behavior changes that yield the results you want.
In a fascinating Harvard Business Review article on the value of training, the same concept holds true. Case in point…
What You Know, What You Don't
Last week I spoke to a CEO of a benefits software company who admitted he "knows nothing" about marketing. But, in our conversation, this smart man was able to articulate the gaps in his business development plans, alongside several darned good ideas about how to concentrate his marketing investment where it matters most.
Without any training, without coaching, without signing up for the Strategy Lab, he knows what he should be doing.
But, he also acknowledged that knowing something, getting it done—and getting it done right—requires expertise, oversight, ongoing critique, and optimization.
This is why I refined the Lab as a 12-month program.
No Crash Diets Here
At a lower monthly price point than the original 10-week Lab, small businesses are able to learn stuff they don't know—and have systems and people in place to get it done—all with the oversight of someone who's been looking at this stuff for a long time: me.
A Band-Aid isn't a long-term solution.
To quote the HBR article, when it comes to training, "a Band-Aid isn't a long-term solution. Without proper ongoing treatment, the wound won't heal—and your problem will persist." In keeping with this theme, you'll never make long-lasting changes with a crash-diet approach.
I admit, it's not always easy to sustain good business skills and behaviors within your organization, especially when you're wrapped up in the day-to-day of business operations… Just like it's difficult to keep up with healthy eating when the busy-ness of the day requires a vending machine snack just to stay afloat.
If the Lab sounds like a good solution for making certain your marketing plans actually happen, you can learn more in this mini-webinar. As for vending machine nutrition, you're on your own.
Here are the other ways I can help:
See my videos on marketing strategy on our YouTube channel—and don't forget to subscribe so you get the new ones in your inbox. In particular, check out this one: Retention as a Recession-Proofing Marketing Strategy.
Let some air out of your marketing strategy "balloon" by exploring a part-time CMO to guide your in-house or outsourced marketing teams. Here's an option that might work for your organization.
If your team needs a strategy primer to finesse your current strategy roadmap, get in touch

so we can set up time to discuss timing and cost so you're in good shape throughout Q2.