I'm deep in the world of optimizing ecomm businesses for companies with an emotional, aesthetic focus. Their success is connected to both visual appeal and real-time experience, but fulfilled digitally.
Think about that: a customer connection driven by beauty, fulfilled digitally. Whoosh! What was once imagination, is now oh, so real.
Let's face it: today more than ever ecomm is retail. Ecomm has to deliver a personal experience that moves people, often on a six-inch device. This challenge has forced us to look to the shopping experience that precedes that buying moment.
We are sitting in the space between information and inspiration.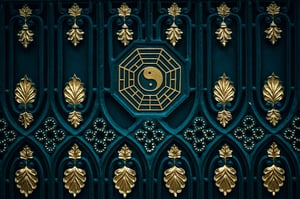 Combining Information and Inspiration
Combining inspiration and information in one digital moment—on a product page, landing page, shopping page, or whatever you call it in your world—is central to the experience, but admittedly difficult to accomplish. This takes technical prowess and creativity.
Here are a few truths we've found that integrate these necessities:
Less navigation means you'll reduce the chance for distraction, confusion, boredom. What can you offer right there on the product page that reduces the need to find answers elsewhere?

As ecomm becomes a ubiquitous channel, brands that care and provide access to personal attention will be the ones that help a buyer overcome doubt, and move through risk at the moment of purchase. Think Zappos: "A customer service company that happens to sell shoes." As we've said to a client recently, customer service may be the next-gen in ecomm.


While it's exciting that Google Shopping is "free" at this moment, it poses questions around clutter while bringing the importance of the shopping experience front and center for the rest of 2020. Executing powerful visuals into these tiny surfaces will be the challenge, elevating the importance of landing page content, layout, and visual appeal. Google knows this, and has some answers.
Inspiration will require access to the human experience to round out the the online shopping cart moment.
Ramping Up to the Moment of Purchase
Twelve years ago we renovated a 127-year-old stone and shingle home. We filled it with fixtures and accessories from Restoration Hardware.
To inform our work with a B2B upholstery client, I set off to witness RH's expansion and vision, in person, before we were all relegated to our real-life living rooms. How? No list of dimensions or color swatches; rather, a dinner reservation at the RH West Palm Beach location during a business trip.
"A customer connection driven by beauty, fulfilled digitally."
My journey took me in-store to experience the RH brand anew. I expect, at the next moment of purchase when things open up, I'll be looking for a connection between this pre-COVID on-site experience and the act of laying down my credit card.
I wonder what I'll find.
So, back to the shopping experience. Shifting from shopping to experience isn't new to the retail industry. But, connecting the online and offline experiences will set new challenges for brands as they move through the months ahead.