Over our eight years in business, many White Space advisers have suggested I focus on a single vertical in my work. While we do have a concentration in certain industries—healthcare, for example—I've resisted this approach for one reason: It's not right for growth businesses.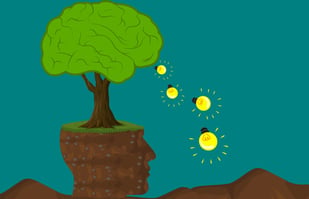 Look at growth businesses, particularly in our start-up/scale-up world, and notice this: The strongest contenders have broken free of industry-specific business models to adapt to changing trends, new channels, alternative audiences, and even new corporate culture and structure.
Of course, certain aspects of business building are shaped around industry dynamics. But, when it comes to marketing and brand growth strategies, broad is just better.
Famous cases in point:
Zappos'

leadership declares itself a customer service company that happens to sell shoes. The founder says he owns only two pairs, and one is a set of flip-flops. The company is also creating a consumer-focus from the inside-out, offering employee perks like complimentary wellness services and even on-site shoe shine.

Truman's

is much more than a cleaning products company; t's out to kill wasteful supply chain practices. They've successfully infused the cold world of ecomm with personality and humor. And, by the way, neither founder came from consumer packaged goods.

HR Acuity

is a human resources services company that's really fueled by software, technology, and consulting. Yet, their solutions manage to keep the "human" in HR by going "above and beyond to protect their [customer's] people and their organizations."
"Broad is just better."
You can see how broad experience allows for more "blue ocean" thinking that's required to disrupt.
I've found that industry diversity is not only beneficial to my clients, but also helps my brain stay inspired and alert. The opportunity to cross-pollinate between different sectors allows me to expand creativity and the application of new ideas.