I was doing a bit of catch-up reading when a piece from Harvard Business Review caught my eye: "In a Downturn, Focus on Existing Customers–not Potential Ones."
The article is spot-on. It talks about "panic churn"—the phenomenon when customers jump from a company's ship because of economic uncertainty—and how acquisition seems to take priority over customer retention in the short-term swing of a rocky economy. These three ideas in the piece are great strategies for customer success teams to have in their pockets:
✔ Categorizing customers into cohorts and engaging with the ones most at-risk
✔ Creating repeatable plays like "pause plans" to stop churn
✔ Monitoring product usage to take note of any unexpected customer usage dips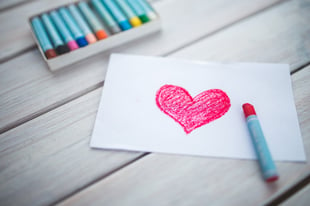 I'm starting to see the panic of churn play out in real time, especially with my B2B SaaS sales friends. With so many companies tightening their grip on their wallets as we battle an uncertain market, it's been harder than usual for their teams to meet their quotas. New business is stalling, and they're doubling down on customer retention as their near-term play.


We've all heard the statistics around costs for customer retention versus customer acquisition. It's anywhere from 6-7x more expensive to get a new customer than it is to retain an existing one. Retained customers buy more often—and spend more—than new customers; most likely because they've learned the value of your product or service.
That got me thinking: As more organizations start to shift their focus to customer retention efforts, what is marketing's role in helping to prioritize and keep these existing customers? As marketing professionals, we're admittedly used to spending WAY more time on developing bright, shiny campaigns designed to attract new customers into the fold. How do we flip that script and help our customer success teams reduce that churn?
It's About Balancing Customer Success with Customer Service
Before I get into my thoughts on the role marketing can play in customer success, a quick "soapbox" moment: Customer success and customer service are related, but not the same. Having an excellent customer service team certainly reduces your churn, but it's not a stand-in for a customer success strategy.
The main difference between customer success and customer service is the approach. Customer service is typically reactive in nature. One of your customers has an issue with your product or service, and a customer service representative steps in to help—zeroing in on the most effective way to solve their problem. The goal is to have that customer walk away with their problem solved—and the reaffirmed positive perception of your brand is nice, too.
Customer service is typically reactive in nature.
Customer success is proactive. It includes customer support and implementation, and it's focused on making sure your customers reach their desired outcomes as they use your product or service.
It's also about uncovering opportunities: asking the unpopular questions, looking across industries to "borrow" ideas from other sectors, and seeing the forest—not just the trees. I like to say that you can't see a label if you're inside the jar, and that's what a good customer success team can do for your existing clients.
So, how can marketing help with that big-picture thinking? From my perspective, it begins with maximizing the great resources and strategies we're already creating to court potential customers: content to help them navigate through unanticipated market developments, withstand changes in the competitive landscape, and help them stay ahead of the game with new insights from newly-mined data. Content that's able to give customers an outside vantage point from which to solve a problem.
It's About Adding Value, Not Selling
Think about the latest product or service you purchased as a consumer. Would you want the next interaction with that brand to be:

a) Another opportunity to purchase something, or
b) Insights or resources that help you maximize your purchase?
The answer to this question is where some marketing and sales teams get into trouble. In an effort to make sure current customers know about the newest product or update, they tend to make all interactions sales-focused instead of approaching customers with helpful, relevant content on how to maximize the product they already have.

This is not to say that I'm against cross-selling or up-selling—not in the least. I'm suggesting that we lead with our customer's success and not our success. Adding value will absolutely pay off in the long run.

Before you think to yourself, "Wait. Now I have to go and create a completely different set of content for current customers?" I'm here to say that there's no need to start from scratch. This is where all of the delicious, beautiful content and resources you've built specifically for customer acquisition come into play. Frankly, the challenges of your current and potential customers overlap quite a bit, so the same content you're creating to entice users to invest in your product is the same insights that are helpful to the people who are already spending money with you.
It's About Who You Know–Sort Of
When I was hired by a company for fractional CMO work, their business had been flat versus the year before, and getting leads—quickly—was the priority. I cautioned them to be realistic about the time it would take to get their lead generation engine up and running. Between the systems, the messaging, and the content, it would easily take a few months.
As I was asking my usual discovery questions, I learned they had a list of several thousand marketing contacts that had gone dormant. They hadn't been marketing to this list, and I quickly jumped on the opportunity. A list of prospects that knew the company but hadn't purchased yet? I felt like I had uncovered a marketing diamond.
How can marketing help with that big-picture thinking?
My plan was this: For Q1, we'd prioritize creating their content strategy, channel presence, and high-quality content for the purpose of customer acquisition. At the same time, we'd take those thousands of contacts in their CRM, clean up the list, and launch an email marketing campaign specifically targeted to this list. We launched the campaign on Monday at 1:00 pm EST, and they had a target client on the calendar of one of their sales reps later that afternoon.
I bring up this example because it's a good reminder that we don't always have to go outside our lead funnel to increase sales. If prospects getting to know us is half the battle—and that battle's been won to a certain degree, let's start there with our marketing efforts.
It's About Sustaining Existing Customer Relationships–and Your Brand's Integrity
Your customers are smart. They can tell when you're putting your food on the gas and selling them products and services they don't need–or can't use–because you're worried about a potential economic downturn.
Don't take them for granted, no matter if the big, scary potential of recession is happening or not. Concentrate on nurturing those relationships, delivering value, and providing insights—and your current customers have the ability to become one of your most important brand assets.
See our YouTube channel, Marketing Air-Cover, for additional guidance on marketing strategy for small businesses.

Learn more about hiring a fractional CMO here.