Many of my clients give me a bit of grief because I'm always asking the question, "What is the role of X?"
But, I'm always going to ask that question, because it's impossible to get from zero to sixty in marketing without a little blood, sweat, and tears. We can ease the path if we understand what role each tactic plays in the greater marketing strategy—and how we can map marketing activity to incremental growth.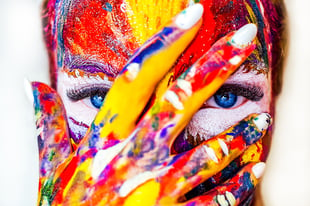 This comes up a lot as we wrestle with content marketing. Specific pieces of content have a different job to do than others. As they say, "Not all content marketing is the same." Still, a lot of businesses miss the opportunity to "create once and use often" because they haven't determined the precise responsibility of content marketing in their growth plans.
Content Marketing Roles and Responsibilities: Website
Different types of pages on a website have different jobs to do. Some pages serve lead generation objectives, some serve the search engine gods, and all keep the human being engaged with the content they express. Let's review…
Static Content Pages on Your Website
A static page on your site is one that you or your team create, which will remain constant over time. This is your home page, your About page, Services, Programs; any page that describes the value of what you do, and how you serve.
These pages serve to inform site visitors to let them know what you do, how you work, and your perspective on solving specific problems, challenges, or questions a visitor may have when they're interested in your category or sector.
But that's not all.
These pages also need to be SEO-powerful. That's a central part of their job description because search engines are hunting for content that answers the questions searchers are asking.
They also need to guide your visitor along the journey of informing and decision-making, so they're motivated to get in touch. It's remarkable how many main web pages are still modeled after a 2010 "stickiness" format; many calls-to-action that drill down deeper into a site, like a funnel to nowhere.
Each of these pages has the opportunity to provide the love search engines need, while engaging the visitor, offering something of interest, and helping you collect contact information that can generate a lead for your marketing or sales teams. Static doesn't mean an online brochure.
Blog Content
Blog content serves as dynamic content. Best practices propose creating multiple new pages each month to help Google gods crawl new words, central brand messaging, and high-value information month over month. Blogs fulfill that need. That's why I'll often propose having a new blog each week that feeds search engines by answering questions human searchers use in their quest to address challenges they're having as they look to make a purchase.
Like your static pages, blog pages need to have a call-to-action that keeps the visitor on the education and info-gathering journey as they look to make a purchase. Of course, you can also ask the visitor to subscribe to your blog so they'll continue to be advised about new content.
But these days, there's so much content on the web. Be realistic and recognize that all those additional engagement opportunities in your blogs will likely take a secondary role in SEO. Your blogs will have keywords and answers to search queries that level your content higher in the search result so your site gets found.
Landing Pages
These pages are destinations where a human will land if they see an offer, a discount, or an article that they find in the outside cyber-world as they search. For example, sharing offers or content on social media or paid search needs the right place to land when a searcher wants more. We actually get graded by paid channels for doing this the right way. Just take a look at your quality score in Google Ads.
Landing page messaging is crucial.
Landing page messaging is crucial—particularly if you're offering something in exchange for contact info, such as a discount code, a checklist or ebook, or registration to an event. The page needs to describe what they get if they agree to hand over personal first-party information, such as an email address or phone number; enough to engender curiosity, but not too much so that actually getting the asset becomes unnecessary. Typically, a landing page will have a form a visitor can submit to get the "goods" in exchange for their contact info.


So, keep it simple, but have enough compelling information to encourage a visitor to take the leap and give you their information.
A Note on Website Content KPIs
The main KPI I look for in website content is page views or visitor sessions. I'm not looking for a sale based on website page visits unless we're looking at an ecomm site. It's typically the first or second intro to you and your brand, so be realistic about what you expect.
If page views or visitor sessions are high, it means search engines see these pages as answering core questions your prospective customers are asking. They've arrived at your site through search or referrals, and the content within drives them to more awareness of your value and another opportunity to engage.
Then, you can look at how secondary measures are working against your goals. If sessions are high because social content compels a click-through, but bounce rates are high or time-on-site is low, there's a need for more grist on your destination page. Be granular in setting KPIs.
Content Marketing Roles and Responsibilities: Email
An outbound email can serve any number of purposes. Needless to say, you're sending an email to someone who's agreed to hear from you, either by opting into a newsletter, hearing from you personally as part of a sales process or a referral, or directly requesting to hear from you via a contact form.
How do different types of email have different tasks as part of your marketing? Let's review:
Email Newsletter
An email newsletter should behave like a "friend." This communication delivers new product news, and high-value information that can help them perform better, aid in a purchase decision, or express your brand uniquely through a particular voice, tone, or message this audience wants to hear.
I like to think of a weekly newsletter as a channel that's sort of saying, "Hey, I was thinking of you this week and I had an idea or a perspective I thought you'd be interested in." It represents your brand, inspires, and reminds humans to keep you in mind. It sits in generosity; giving, not taking.
Your newsletter can provide links to additional information or contain longer, more descriptive content that gets people thinking at the moment. The value of this newsletter content will accrue to your brand and the value it holds for others. It's a foundational building block for familiarity, engagement, and trust.
"Invitation" Email
When I say "invitation," I mean it has a single purpose; so it's short and sweet and compelling with the goal of a specific action. This could be a sale, a deal, an event, or company news. Keep it brief and to the point. And have a single-minded call-to-action with no other distractions.
Of course, it can be enhanced with visuals, quotes, or teasers—all of which are aimed at a specific topic and desired action. I never like to confuse the matter in an invitation email. It's about one thing. No P.S.'s about secondary or tertiary topics; no "by the way" afterthoughts. No one has time to process all that.
Sales Emails
A sales email is really a combination of several things.
It is directed to a particular pain point of a specific audience. For example:
Should you outsource or hire in-house marketing support?
How can you avoid waste and risk in marketing?
How mid-marketing companies make the most of a fractional CMO
An email newsletter should behave like a friend.
This establishes empathy and intelligence about how you address these challenges.
There's the opportunity to quickly establish authority and proof—which can take many forms including quantitative results, qualitative testimonials, or client experience.
In a sales email, a positive outcome should be very specific, like an invitation email: You want a reply and an opportunity to connect personally. So, mid-length with enough brass tacks to drive action, but not the whole story soup-to-nuts. We want to connect personally to fully articulate the brand story.
A Note on Email KPIs
Very simply, the quality of an email is first assessed by its open rate, which is directly attributed to a subject line and preview text. This is particularly true if you're bold enough to send cold emails to people who don't know you.
After the open, you can provide different opportunities for action; click through to learn more, make contact, or even unsubscribe.
(An unsubscribe is the best indication you don't need to waste time pursuing a prospect. Believe them outright if they say they don't want any more emails from you. There are other channels, such as social media or even website content, where you may see them again… lurking around to find out more.)
If you're sending emails to a verified, opted-in audience, measuring click-throughs is important. But, I know businesses who've onboarded new customers who never clicked through to scour a site or read a whitepaper. If your email is compelling, personal, and human, a prospect may simply reply or - for goodness sake - pick up the phone.
Content Marketing Roles and Responsibilities: Other Content
I'm sure I don't need to dig into every other type of content you might produce since we're all being bombarded day by day with them all.
The reason I highlight website and email content here is because they are the easiest and most common to deploy. But, I also want to ask you to think about the role of each of these additional content assets before you create them. For example:
Video. You may want to humanize your content messaging with your personality and specific voice; to be more known one-on-one through your content messaging.
Ebooks. Their role may be to educate a buyer while they're searching for solutions and therefore be credited with objective, customer-focused "offers" that support your mission to serve.
Research and Whitepapers. Here you're demonstrating your brand's depth of knowledge in delivering solutions and value to prospective customers who need more detail to inform their decision-making process.
Social media messaging on your personal page or portal. These perform as quick "bites" from your cornucopia of intelligence that drives someone to your site or an offer.
In all cases, deciding on the role of that content, and determining what measures up as a success, is your job. In particular, we want an eye towards how we expect this content to perform, and how we'll measure that success.
But, That's So… Much… Content!
A study I read revealed that content marketers spend 82% of their time creating content. One of its contributors, Lindsay Tjepkema, CEO and Co-Founder of Casted, noted:
"As a content marketer, creating content is just half of the job. Ensuring the content is used to its full potential is the other[...]By amplifying marketing efforts and repurposing rich, creative content, marketers can make the most of their time, effort, and money—all while bringing the focus back to their audience's needs."
Once you've determined how you expect content to influence the buyer decision process, there's an unlimited opportunity to repurpose your investment in content across a wide range of channels, and through a diverse set of tools.
Creating content is just half of the job.
For example: If you have a piece of educational content, it can live as a blog to attract search engines, as part of an email campaign to reach a known audience that needs nurturing, as a LinkedIn post to feature key points that stimulate awareness and a YouTube channel to provide ongoing educational resources.
The hardest part of content marketing is the creation of a content strategy which lays out the intersection of messaging, message distribution (channels), and production (content format such as written vs. video vs. a published report). Good content can be repurposed and adapted to the asset type that serves the overall growth strategy in the most appropriate way. This creates efficiencies that may be invisible today but will become clearer as you implement.
Think about this as an example:
You create an email campaign to nurture your existing leads by delivering a perspective on how your offer drives better ROI than other options.
The same story can be crafted as a piece that's published in a venue where your audience sits, such as a LinkedIn newsletter, Medium, or Forbes Business Council (if not previously published).
This same article can be adapted as a blog on your website, featuring keywords that map to search queries as reported by search engines.
This content can provide the basis for a podcast, YouTube video, or speaking engagements.
Each of these channels performs a different function, and the content will look different in each one. But the big job of developing the story and highlighting certain elements can be amortized across other channels that hold different roles in your marketing mix.
You Don't Have to Do It Alone
For more insights about all things content, see our entire YouTube channel, Marketing Air-Cover, for additional guidance on marketing strategy for small businesses.
You can find more about the Marketing Strategy Lab for small businesses here.
Learn more about hiring a fractional CMO here.